We've heard many moving stories about animals who become friends despite their differences, like a big horse and a loyal dog or a smart cat and a beautiful rhino. These stories always manage to amaze us. Now we'll tell you a new story about a big gorilla and his little friend. Not only are they from different species, but they are also very different sizes, which makes their bond even more amazing.
#1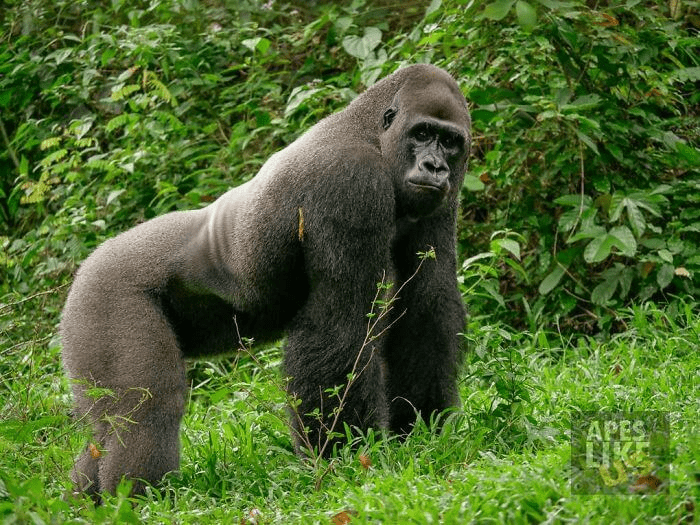 The Western Lowland Gorilla named Bobo was saved by Ape Action Africa when he was a baby. Now he's the leader of his group. He leads three women and two men and is 24 years old. Even though Bobo seems tough, he has a soft side that he doesn't always show.
This cute wild baby was one of the good animals that saw Bobo's good side. When they saw each other for the first time at the refuge one morning, it was clear that they got along. A spokesperson for Ape Action Africa, Elissa O'Sullivan, said that the person who was taking care of them was shocked by what he saw.
#2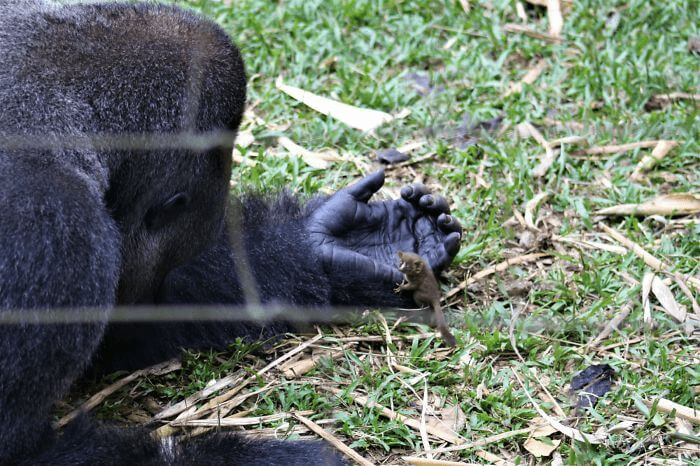 #3
Our caretaker found Bobo, one of our gorillas, holding a young bush baby, a small monkey that lives in the wild, while he was making his morning rounds. The bush baby wasn't scared of Bobo, which was a surprise. It moved around his body easily and played in the grass nearby. The bush baby finally decided to return to Bobo.