A group of elephants worked together to protect a young elephant from lionesses who were planning to eat it. A photographer named James Gifford caught the lionesses in Chobe National Park, Botswana, as they tried to catch the baby elephant. But the elephants kept the baby elephant safe and scared the lionesses away. It was a great moment!
James said that lions came across a bunch of elephants but did not attack them. The elephants didn't see the lions as a threat. After the elephants went by, the lions attacked a young elephant that was still there. They knew they couldn't fight the whole group.
#1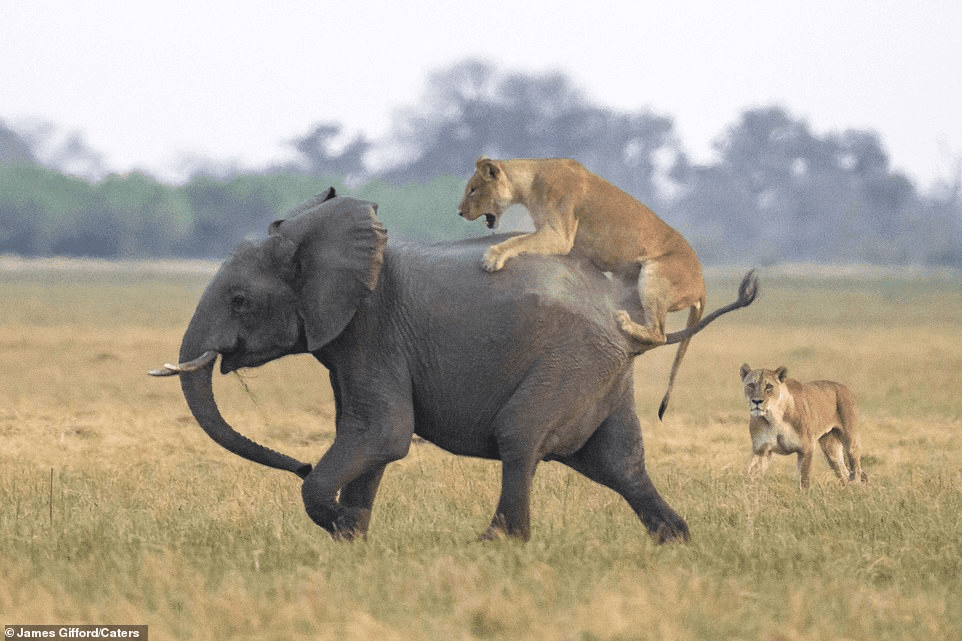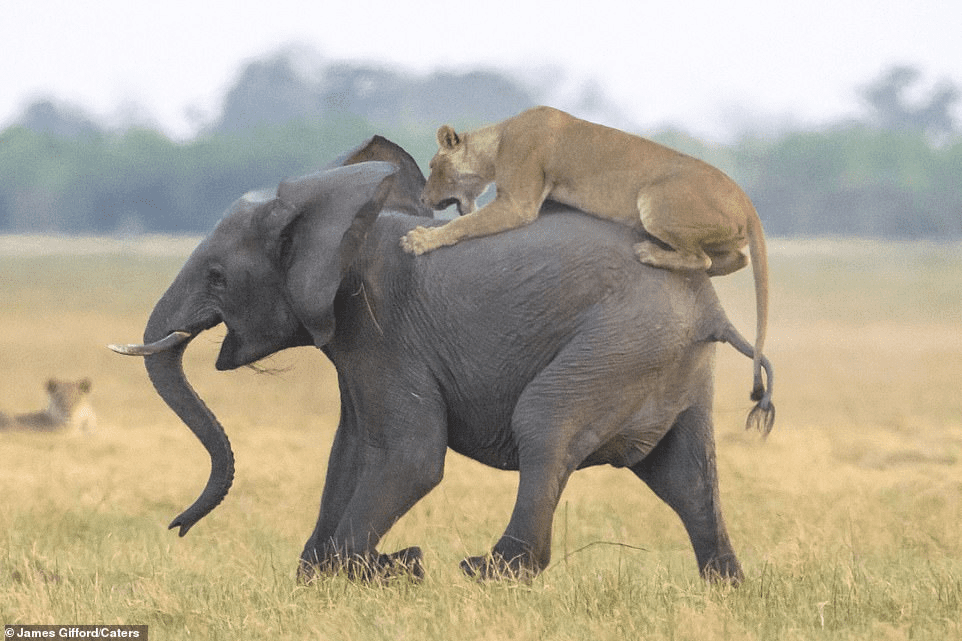 The attack by two lionesses scared a young animal. The baby elephant was hurt when the first leopard jumped on its back. Lucky for them, another lioness showed up to help, but it was too late.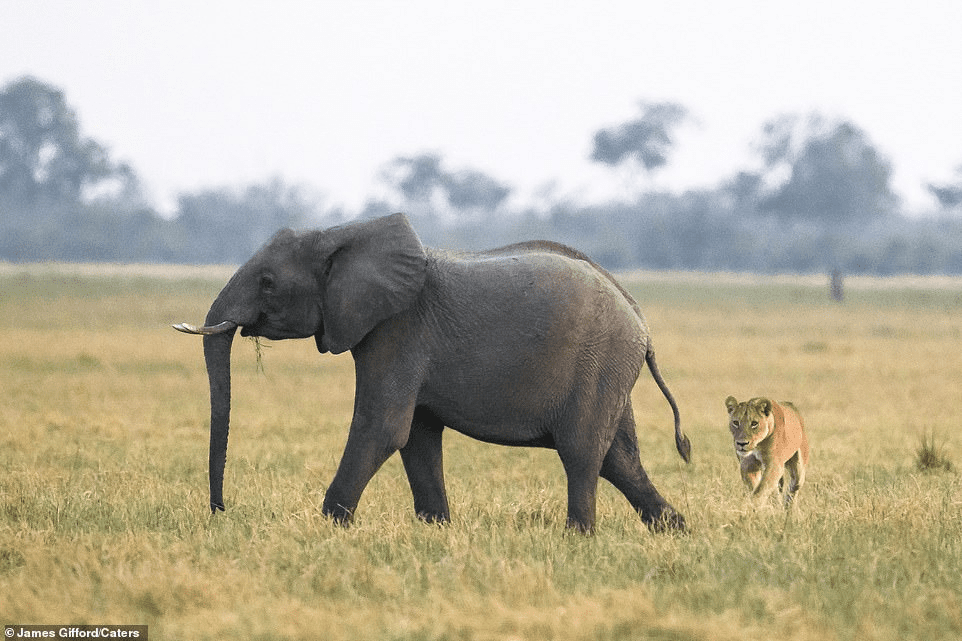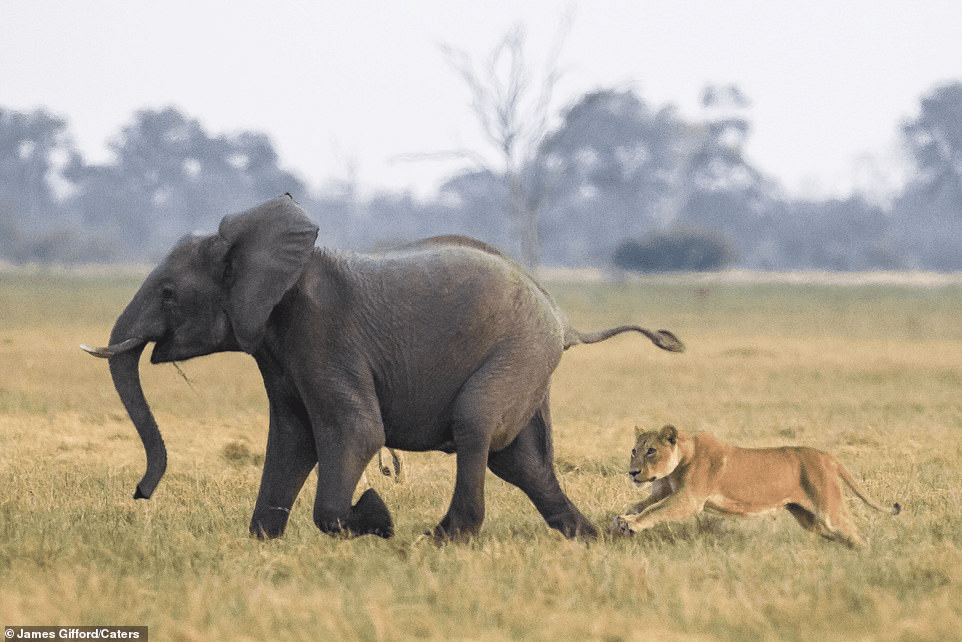 There was a break in the chase when the young elephant ran back to its family. They knew that if they got too close to the bigger animals, it could hurt them.In Botswana's Chobe National Park, a roaring lioness jumped on top of an elephant while her back-up watched the baby from behind.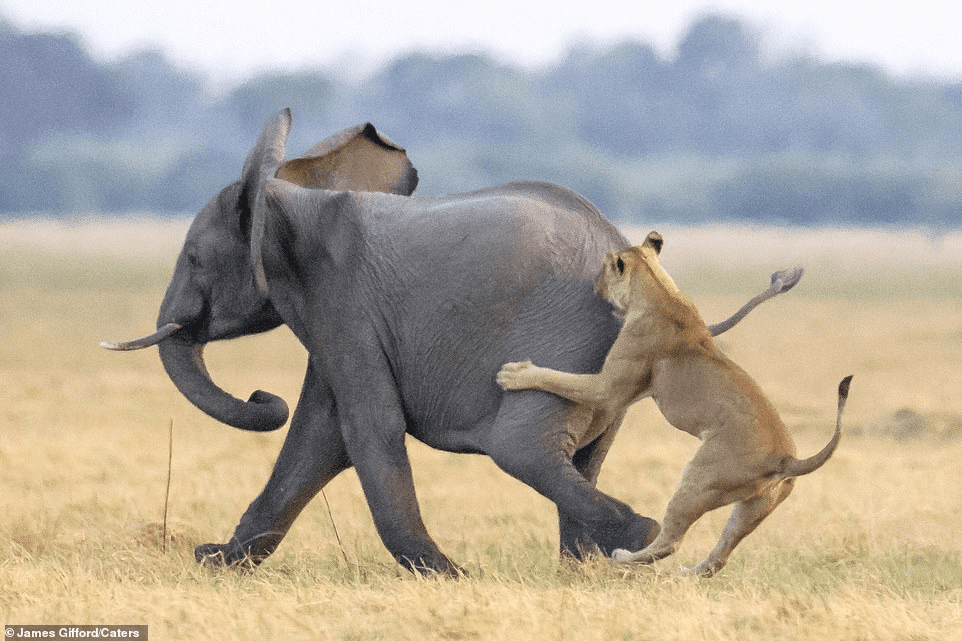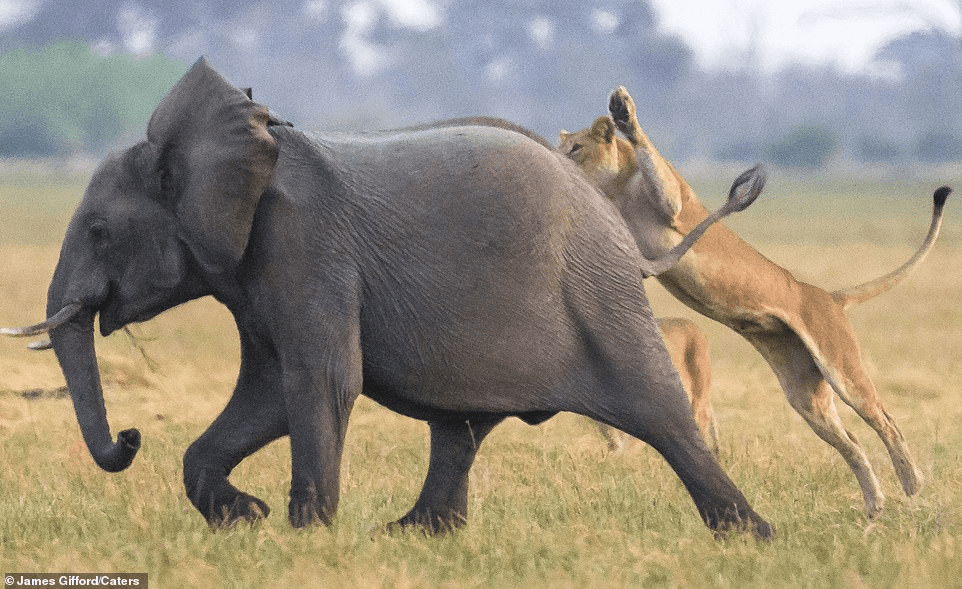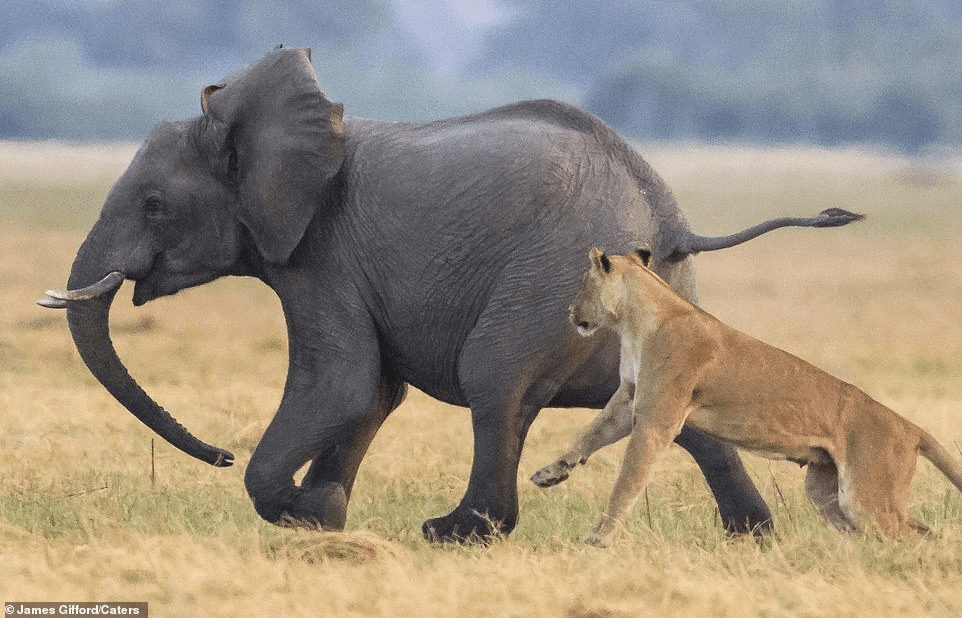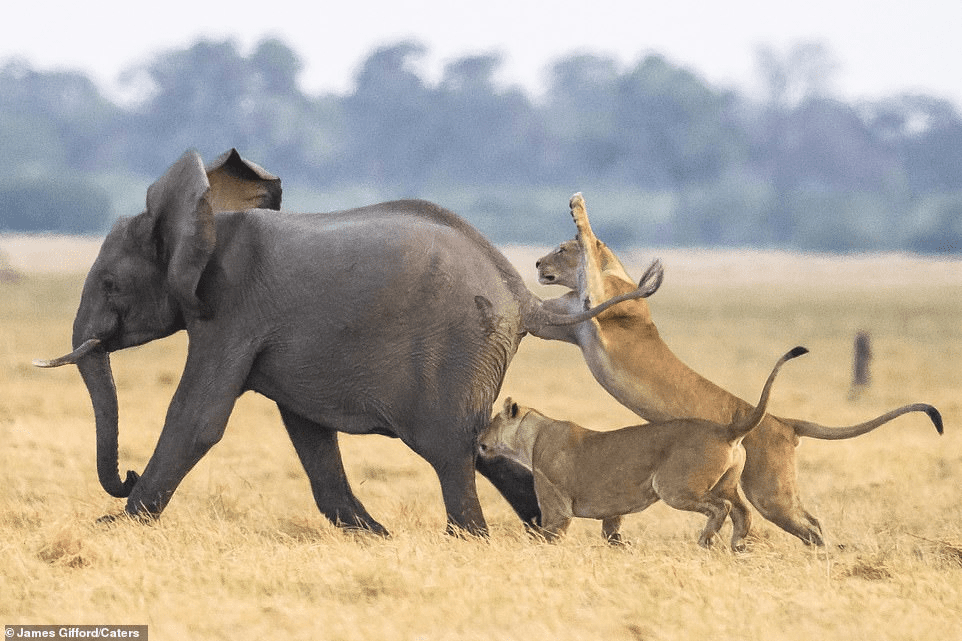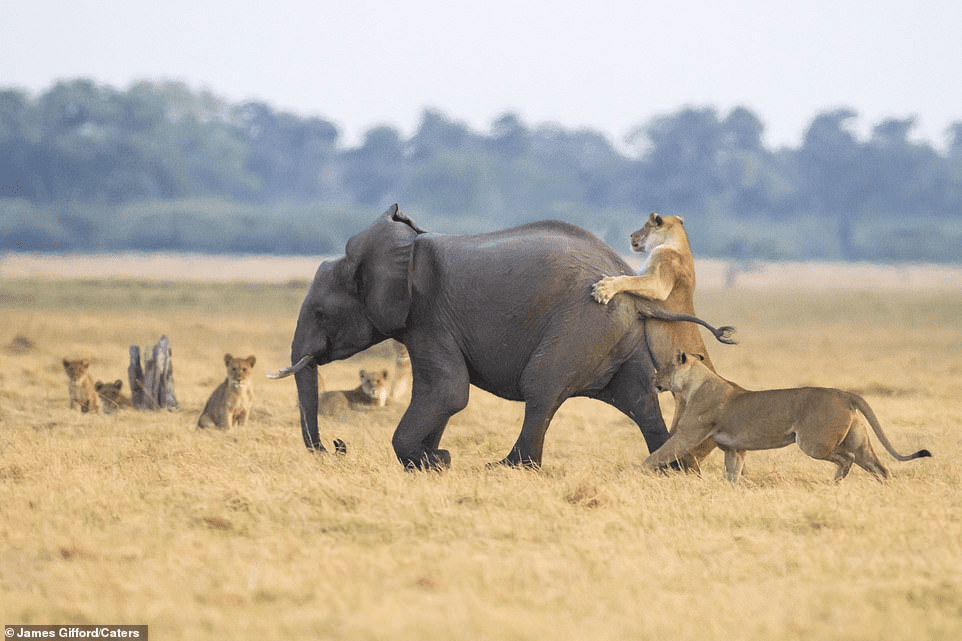 The elephant was able to get to safety with its group because the lone lioness was too weak to kill its prey on her own.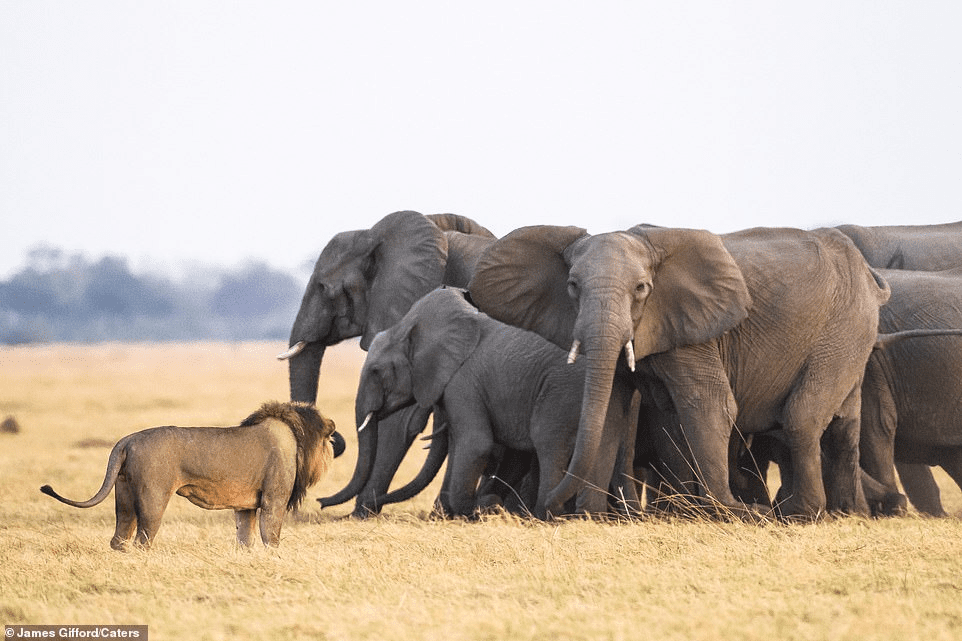 A lioness was seen going towards an elephant cub that its family had left behind in Botswana's Chobe National Park. The elephant didn't seem to notice that the lioness was getting closer.The lion waited for the adult elephants to move out of the way before striking a young elephant by itself.The baby elephant ran back to its family to be safe, and they were happy to have it. At the same time, a group of cats attacked the adult elephants.The cat group left when the baby elephant went back to its family. This was done so the lions wouldn't hurt the big elephants if they got too close.