Art is different. It's different for each person. Paper cutting is one of the most interesting kinds of art.
Cutting paper is a hard skill to master, but the end result is more beautiful. To do this, you need to be patient and have steady hands.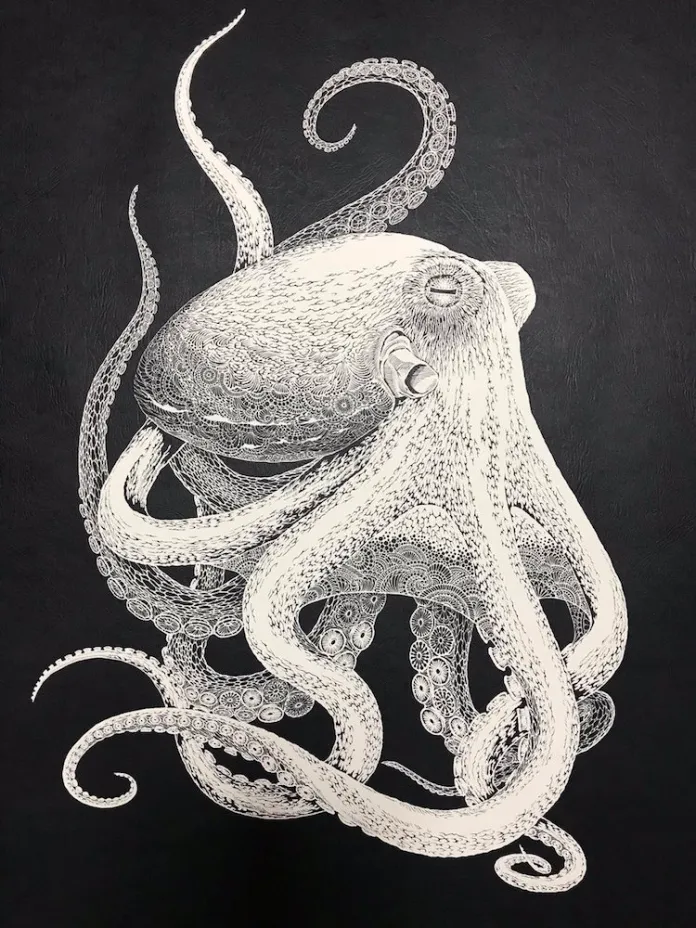 This art style is the most well-known in the world. In Japanese, it is called Kirie.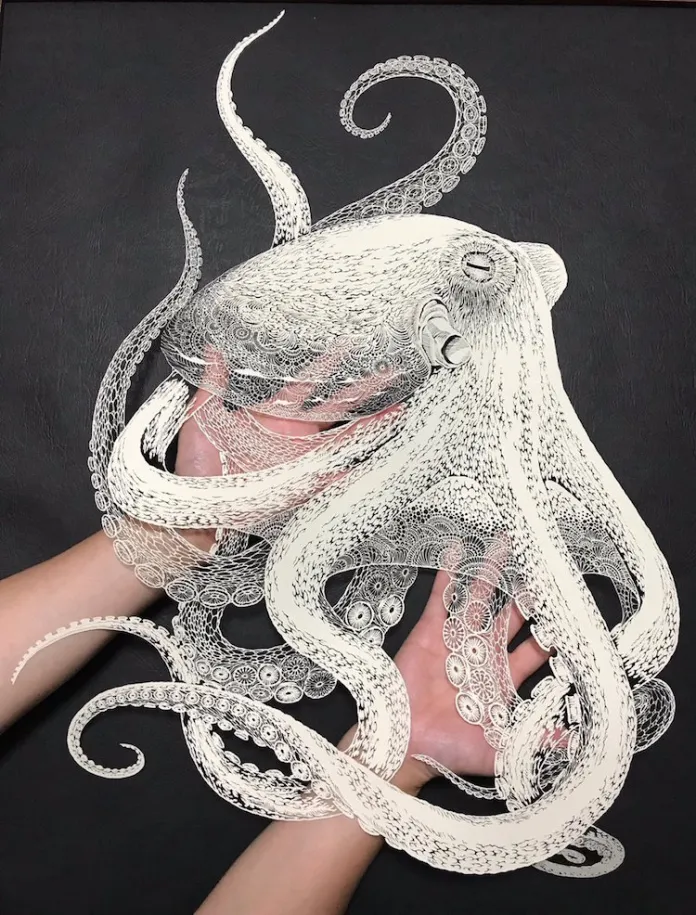 Masayo Fukuda, a Japanese artist, keeps this art alive in a very skilled and beautiful way. In this art, a piece of white paper is used to cut out the image, which is then put on a black background so it can be seen.
Masayo has been doing this art for more than 25 years, and in 2018 he showed off his best work. It is the size of a person. It's fantastic. Even though it looks like a picture made with a pen, it was made by cutting the paper.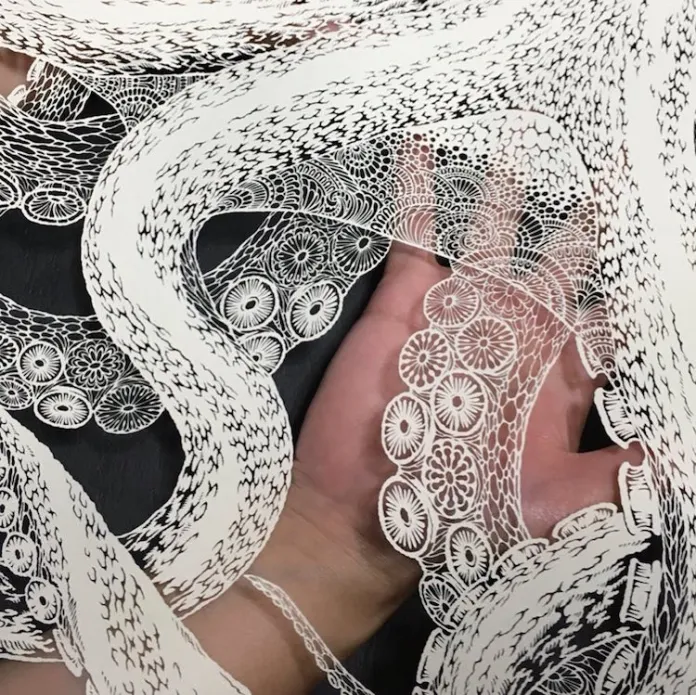 The colour of these animals can change to match their surroundings. So, Masayo made the octopus's body parts well and gave them different textures. They look like lace designs, though. The design part is put on a black background so that you can see the intricate patterns.
Tell us what you think of this cute octopus in the comments! Don't forget to tell your friends about it!