A boy western lowland gorilla was born at the Smithsonian's National Zoo. This is a big deal because he is the first baby in 9 years! He was called Moke, which is short for "small one," as pintiks points out.
The mother was caught on camera kissing her baby on the lips after she had given birth to him. Calaya, a 15-year-old mother gorilla, had a baby with Baraka, a 26-year-old, 450-pound gorilla, before her third year in the zoo.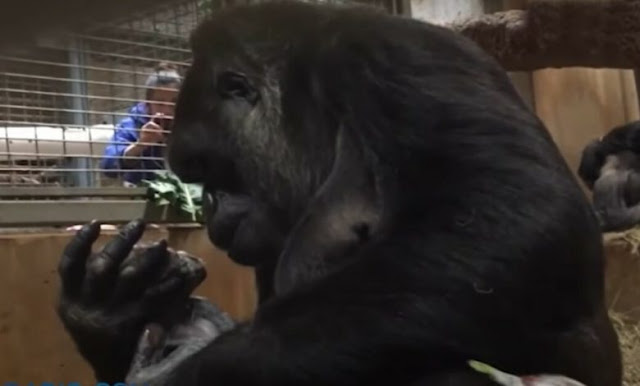 Given that the number of wild western lowland gorillas has been going down for the past 20–25 years, this birth is very important. What an amazing time!
Watch the video below: