Before he met a mother goose taking care of a big family, Mike Digout didn't like Canadian geese. He has changed his mind about these birds now.
Because he works from home now, Digout has been exploring the Saskatchewan riverbank near his Saskatoon home. He goes for walks and takes pictures of the animals that live nearby. He even became friendly with some geese he saw while walking.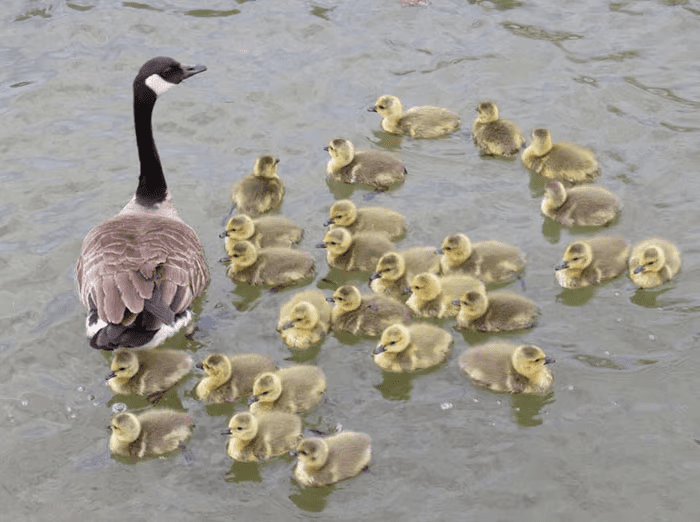 Image Credit Mike Digout
Digout says that he would walk along the riverbank in the nights looking for beavers. At this point in time, he saw a lot of geese moving around as they came from the south to find a place to nest. He liked seeing the geese fight hard over where to nest and how to protect their nests. These things put on a fun show every night.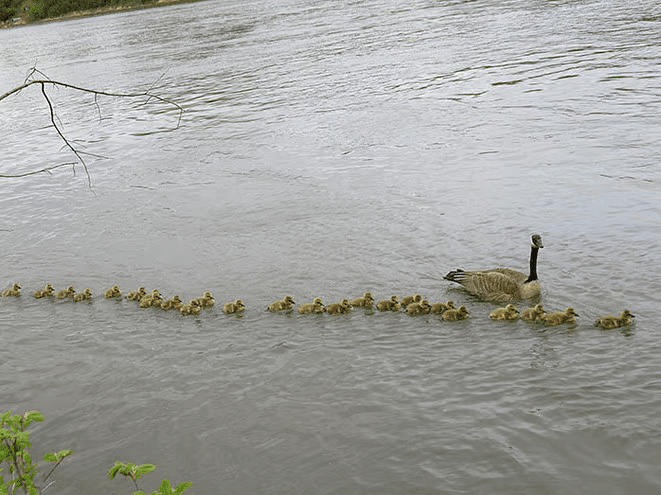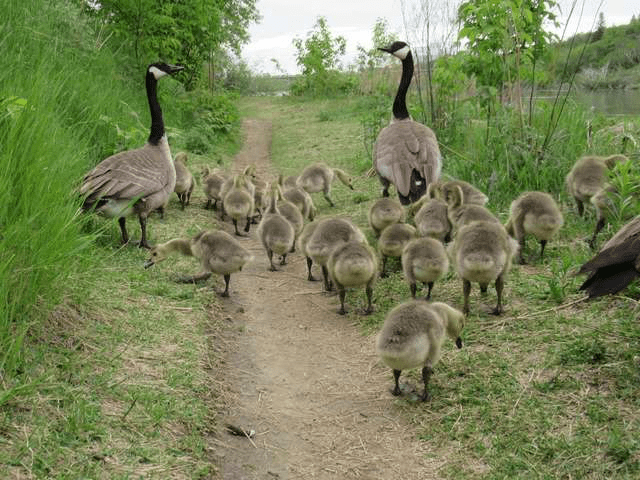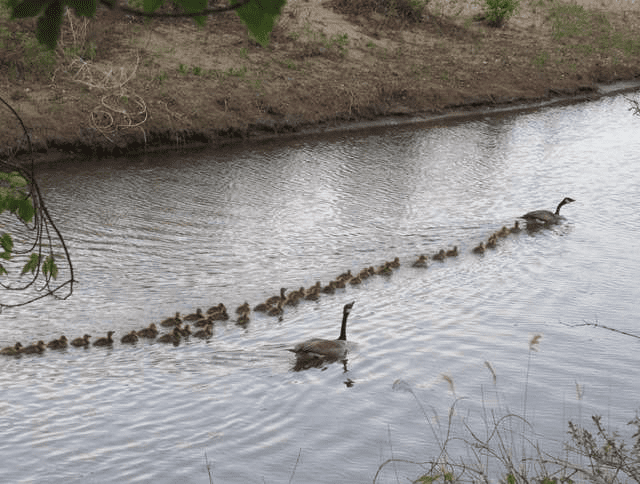 Digout saw the first group of goslings being born in May. Digout said, "They look cute when they're small—like little tennis balls with legs." Digout started taking pictures of the cute goslings while he was waiting for the beavers to show up.
Digout saw something amazing one night while he was sitting by the river. A mother goose was with a lot of goslings, which he saw. The fluffy babies crawled under their mother's feathers one by one to sleep for the night. Digout was shocked to see 16 goslings squished together under their mother's wings.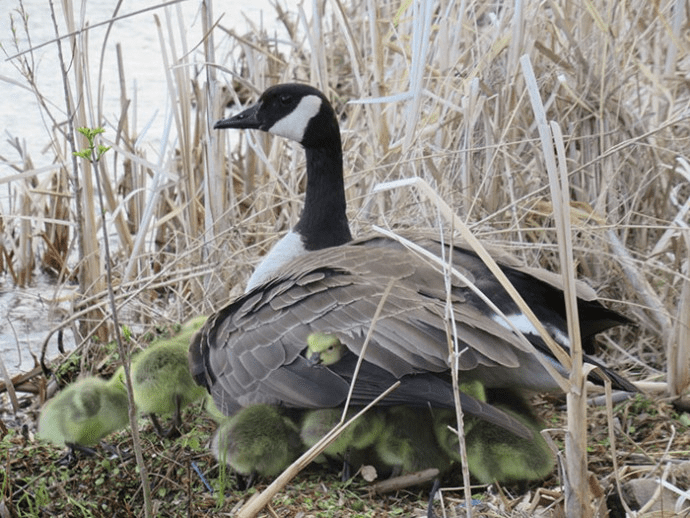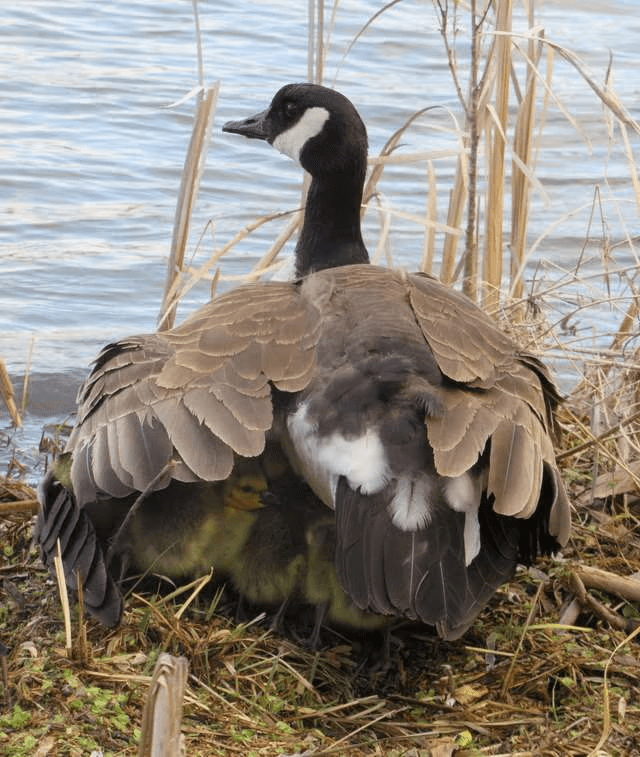 Digout was amazed and picked a place to check on the mother goose and her babies every night. His attention was drawn to the fact that the group was getting bigger every day.
Digout saw 25 young goslings one day. He saw thirty more goslings the next day. He finally saw the mother and father goose with their 47 kids. Digout saw that the mother goose was taking care of goslings from more than one family. People often find this in cities and areas with lots of nests. It's called a "gang brood."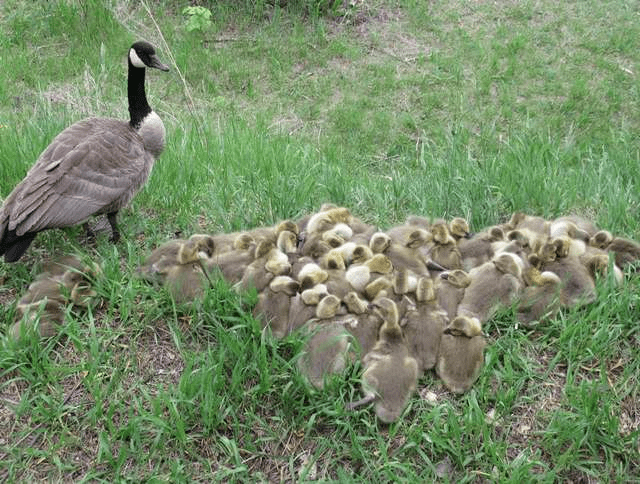 Gang broods are groups of geese babies that form when parents ask their patient friends to watch their young for a few nights.
Digout saw that one bird, who was watching the kids, was doing a great job. Even though there were a lot of baby ducks around her, she was very calm. Digout thought her patience would make her a great mum.