Let's take a look at the frogs' beautiful hotel, where they live all year on the flower farm.
If you like the look of gardens, you should have a beautiful flower yard. Then you'll see that it is surrounded by many different kinds of animals, such as birds, butterflies, and different bugs.
If you have a flower garden like Allison Lamb's in this story, you might already be experiencing it.
Alison's Snohomish Lavender Farm is full of the chatter of her wonderful neighbours who live in Snohomish, Washington. But the noise they make lets her know that spring is coming.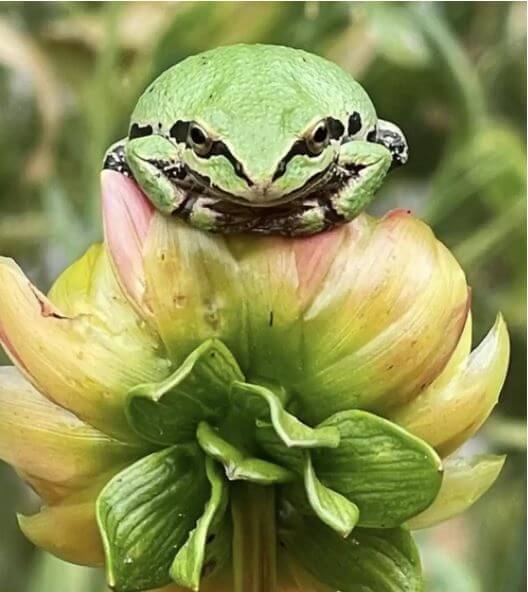 Lamb said, "We know spring has come when we hear all the frogs start to croak."
When the snow starts to melt in the spring, beautiful flowers start to grow. This is the best time for frogs to do well. Lamb says that the boys go to this beautiful flower yard every year because they love it so much.
Lamb said, "I have flowers all around my house, and they climb up the walls and into my hanging flower baskets."
She was checking out the flower farm one day when she saw something strange. Alison saw a frog sitting on one of her dahlia flowers.
Lamb said, "I was happy to find a frog sleeping in one of my dahlias."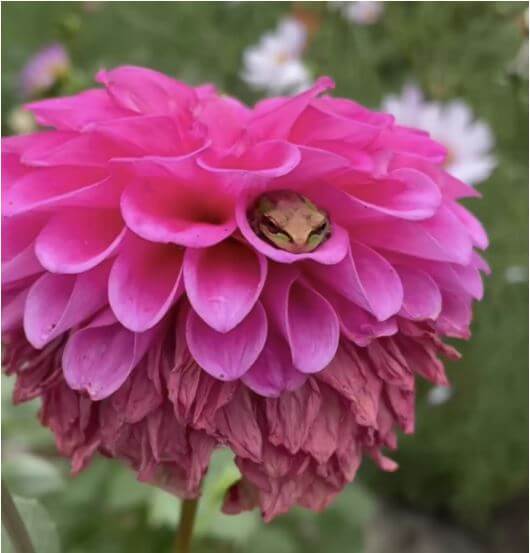 There were more than 200 dahlias in the yard. Not only did they attract bees, but they were also a great place for frogs to live.
"As the summer went on, I kept seeing more and more," Lamb said. "There were times when more than 10 different frogs would hide in my flowers."
Now, these amazing reptiles and frogs are a source of fun. But in reality, they are not just there for fun; they also keep pests and other enemies away from the flower yard. That's a very good thing!
"The frogs eat the bad bugs for me," said Lamb.
Flowering can't happen without them. But she doesn't just live with frogs on her farm.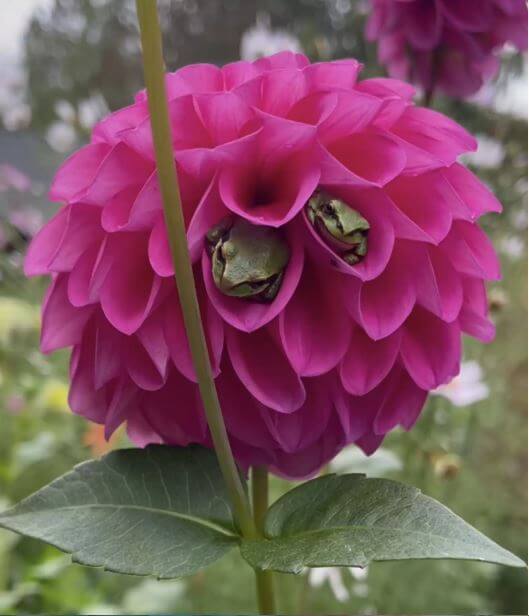 "Overnight, bees sleep in my dahlias, and I also find little spiders hiding there. Last year, I found little gardener snakes in my flowers." "I also have a praying mantis and a few salamanders. In the late summer, caterpillars are all over the place."
She likes to see their little green heads poking out from between the flowers as they sleep. When winter comes and they leave, she always misses them.
Lamb said, "They stay in the flowers all season long, until the first frost kills the flowers."
Even though it's sad, we have to say goodbye, but we hope to see you in the spring. Lamb knows that these cute boys will keep coming back, and she hopes that next year her flowers will bring more new people to the hotel with them.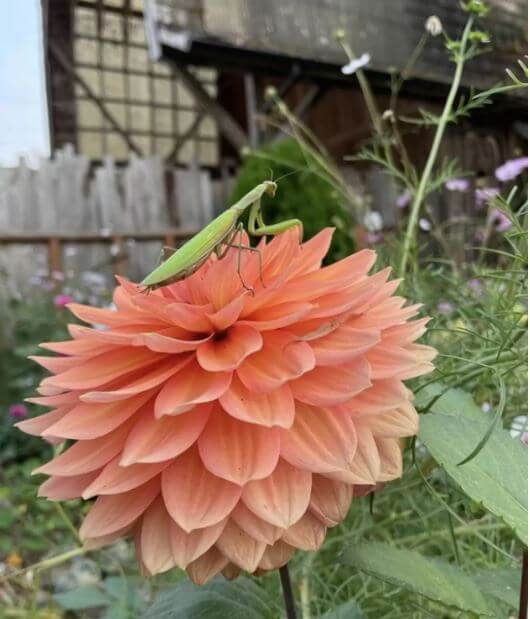 This sounds like a cute thing to do. So if you've been there, you will definitely feel it again. If you haven't, you might be able to find some by looking closely at the flowers in your yard.
So go to the garden as soon as you can!