Thai artist Wannarit Karin is the creator of the Bangkok-based ART of Anatomy school. The man is an extremely committed educator, and pictures of his incredible anatomy drawing classes went viral online recently.
The man has been teaching art for more than ten years, and during that time he has been invited to give lectures in figure painting classes and run workshops for different businesses and organisations. Wannarit is a true master of all crafts—when she's not teaching, she works as a freelance artist, sculptor, and medical illustrator, writes for newspapers, and produces animated media!
More info: Facebook | ArtOfAnatomy-Thailand.com
Recently, images from Thai artist Wannarit Karin's anatomy sketching workshops went viral online.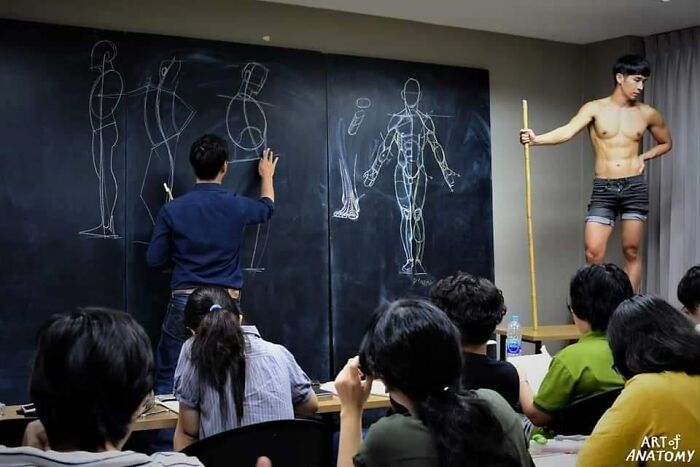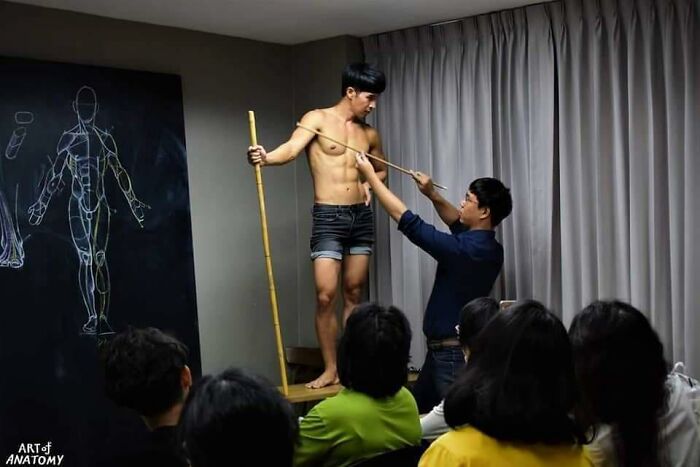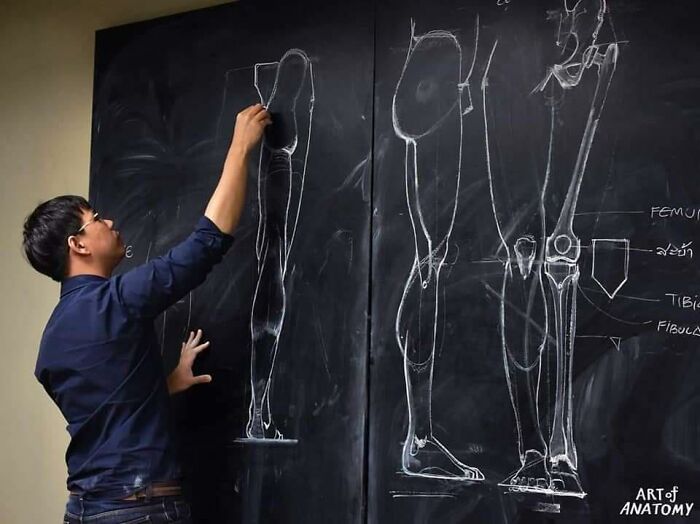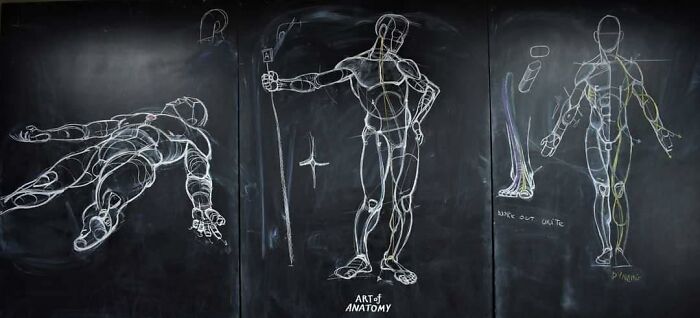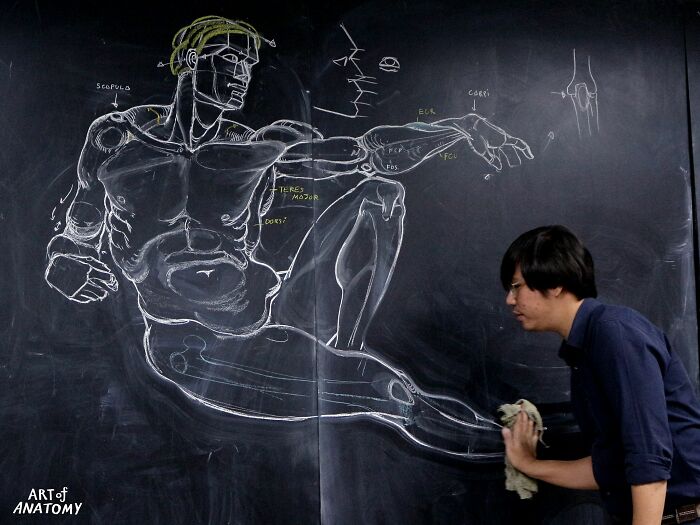 To help pupils better grasp a person's muscle structure, the teacher uses live models.
Wannarit teaches his students how to draw muscles by using real models.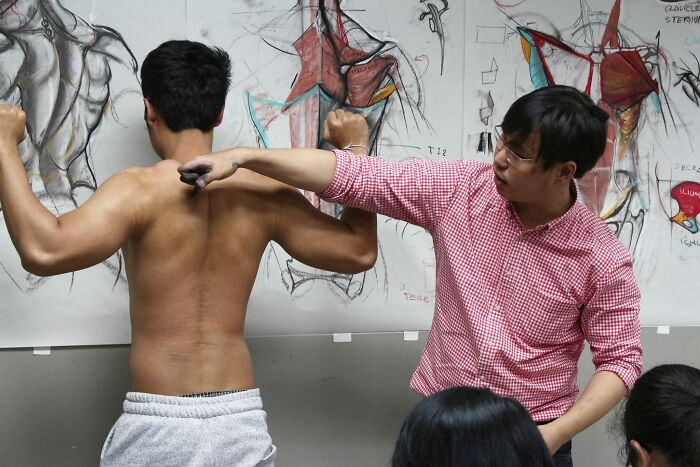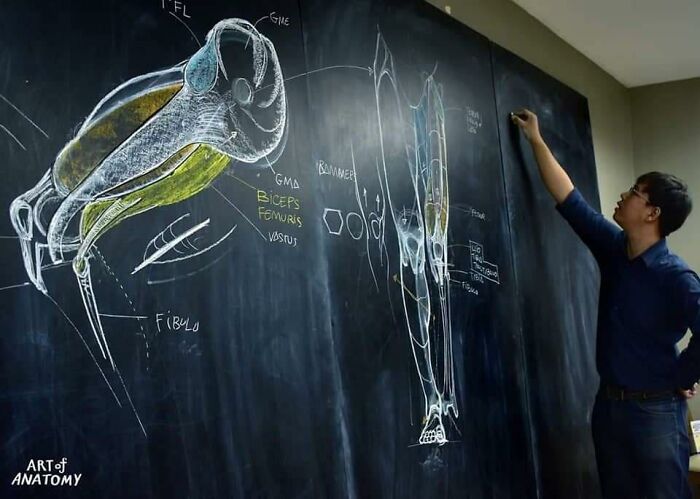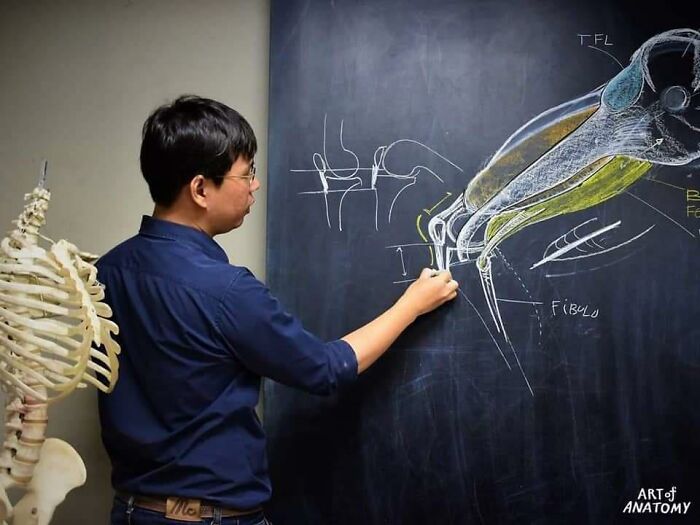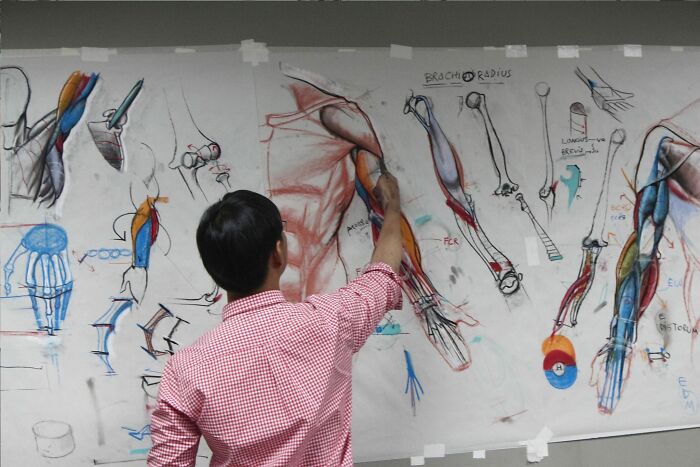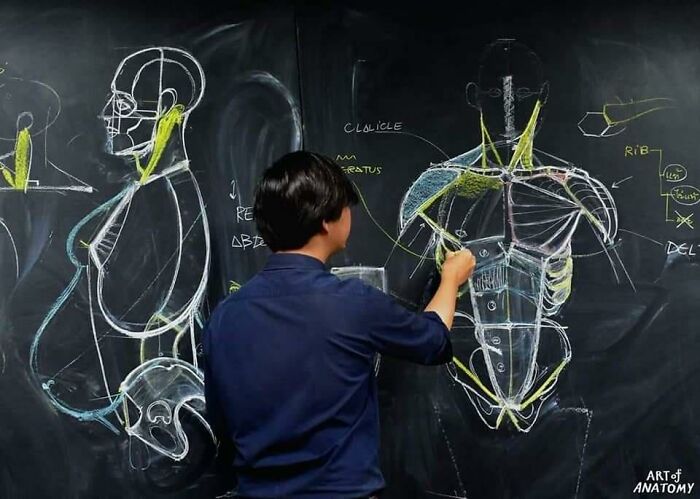 All skill levels are catered for in ART of Anatomy courses, which cover everything from the fundamentals to more complex methods.
Wannarit's Academy offers anatomical drawing instruction to pupils of all skill levels.