Aurora, the bald eagle, has been through a lot of hard things in her life. Aurora's life took a turn for the worse when she was hit by a truck while flying in Illinois. But that wasn't the end of her bad luck. She was badly hurt, and then she got soaked and got stuck in the Missouri River.
Here, Aurora's bad luck finally started to change for the better. When boaters saw the eagle, they were worried about it and called the Missouri state wildlife cops. Wildlife cops picked up the bird and took her to a place in Quincy, Illinois where they take care of injured birds of prey.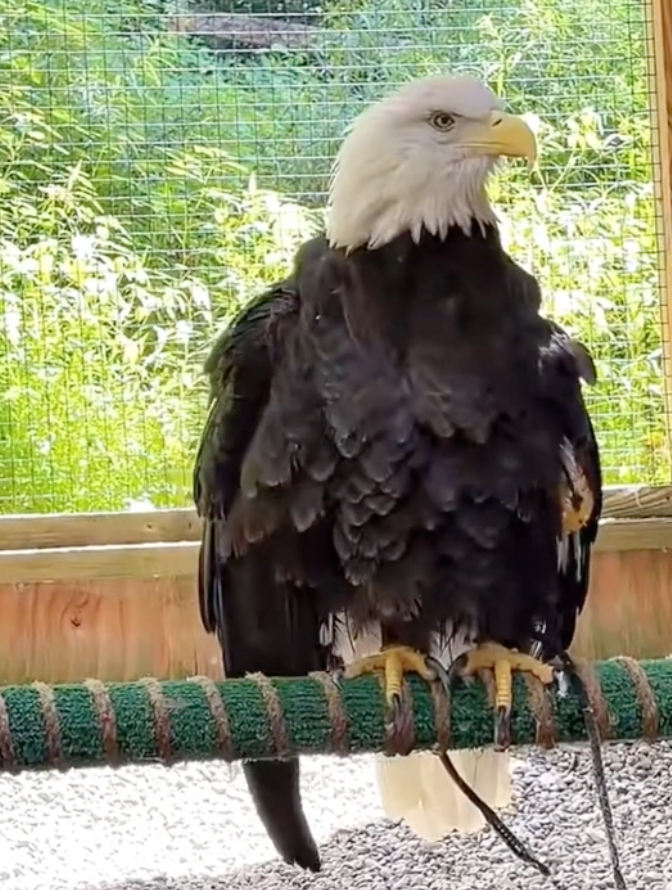 Even though she spent a long time getting better, the breaks in her radius, ulna, and metacarpal bones never fully healed. Because of these injuries, she couldn't fully spread her left wing, which meant she couldn't fly well. Because of these injuries, wildlife officials said the bald eagle couldn't go back to the wild, so they started looking for a stable home for her.
So, Christine's Critters comes into play.
This wildlife rehab and teaching center in Connecticut heard about Aurora and got their federal eagle exhibition permit. This gave them the legal right to give the bird a stable home since it couldn't be set free.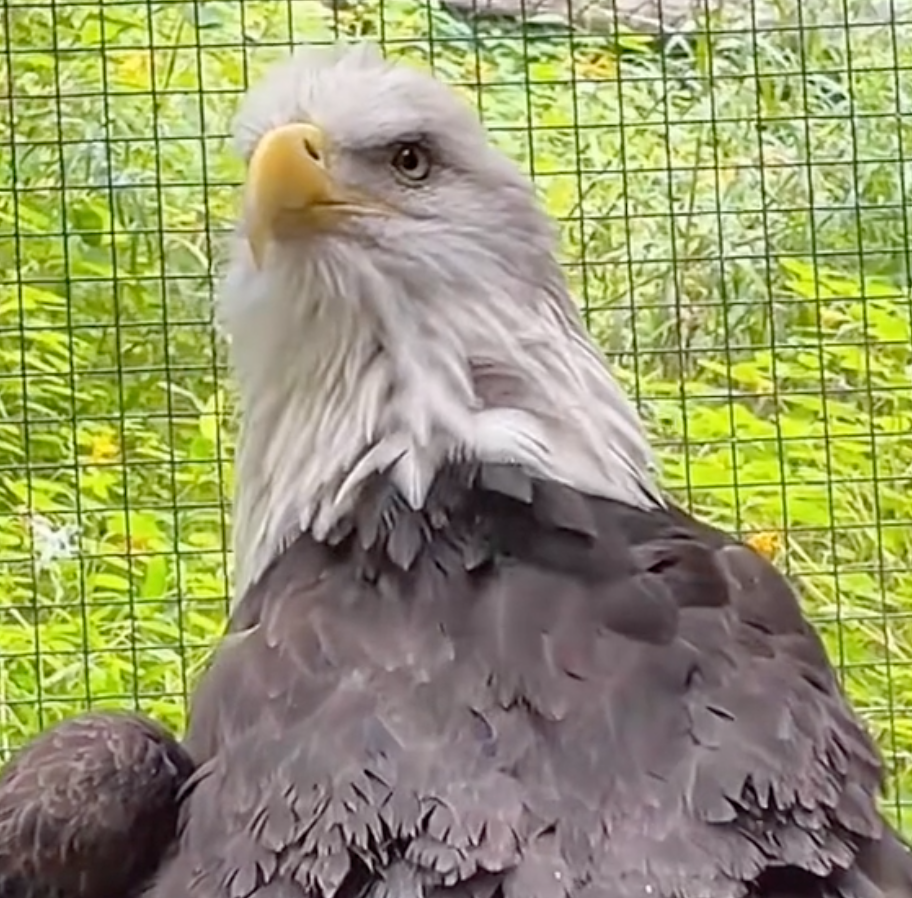 Now that she is at their education center, Aurora is living her best life. Aurora acts as a representative for her species through programs and social media. She talks to people about wildlife conservation and the issues they face. She also does her own funny things, as you can see below:
Aurora the bald eagle is one of many education champions who can't leave Christine's Critters. You can help their cause by following them on social media, buying things from their Amazon wish list, or giving money. Volunteers can also help out if they live close to the building. On their website, you can find out more!