The people who work at the Tennessee steam plant didn't expect to find these little animals among their goods. But when they saw two deer babies on a coal barge that was docked, they knew they had to call for help. Thanks to the Tennessee Wildlife Resources Agency, help was on the way right away. It wasn't easy to get the fawns off the boat, though.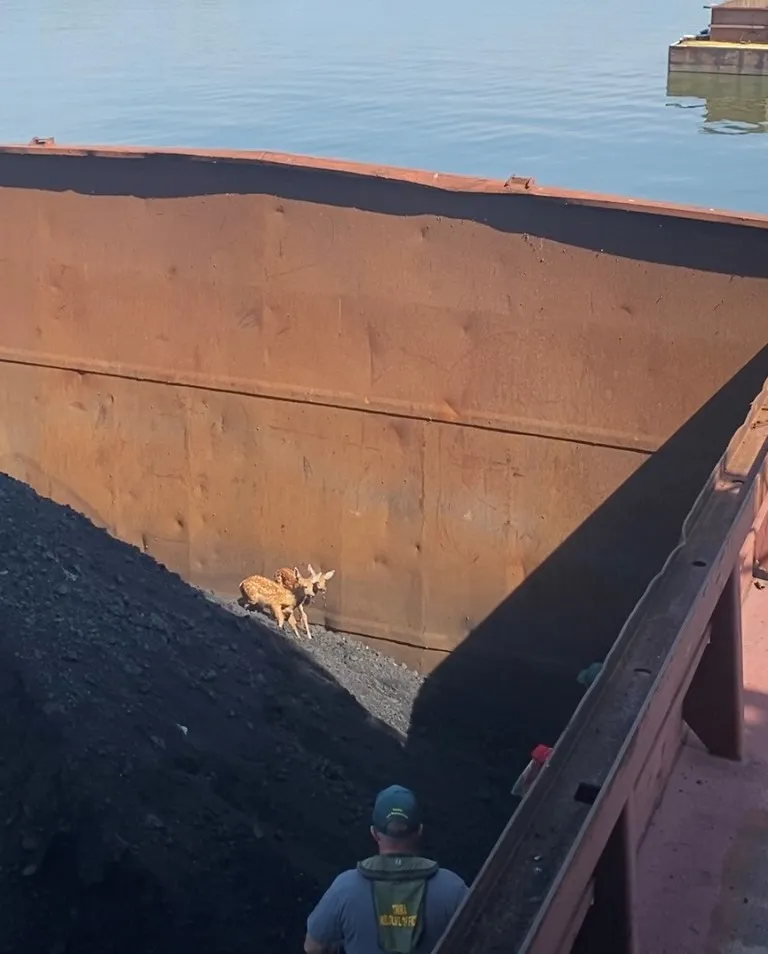 Eric Anderson, a wildlife officer, told The Dodo, "I was sure we would find a way to get them off the barge." "I put my mind into problem-solving mode to figure out how to deal with the unusual challenge."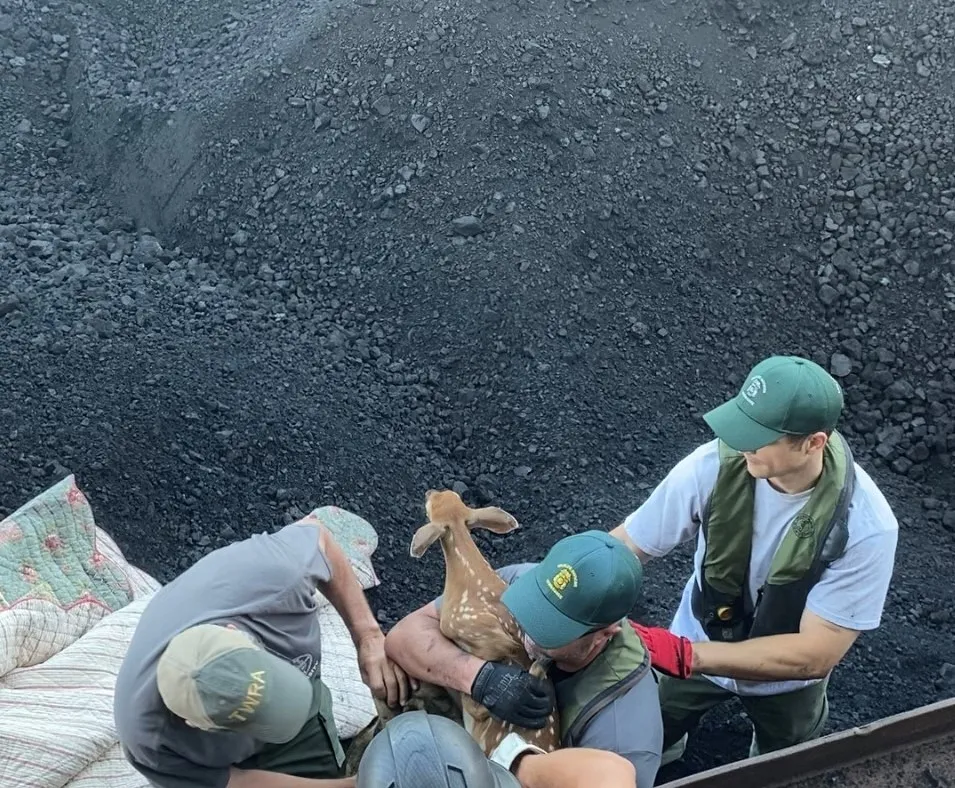 For this unique rescue, the baby deer had to be moved to a better spot on the barge, and then they had to be lifted up and out of the boat. Before putting the animals back into the wild, members of the team made sure they were not hurt. Mom was waiting to welcome them home when they got there.