When he was startled by a strange sound coming from his front door, a normal day for one man turned into something amazing. He went over to look because he was curious, and what he saw shocked him. Through the glass door, a young fawn was looking back at him.
Even though he lived in a place where wildlife was often seen, the man was still surprised to see a cute fawn in his entry.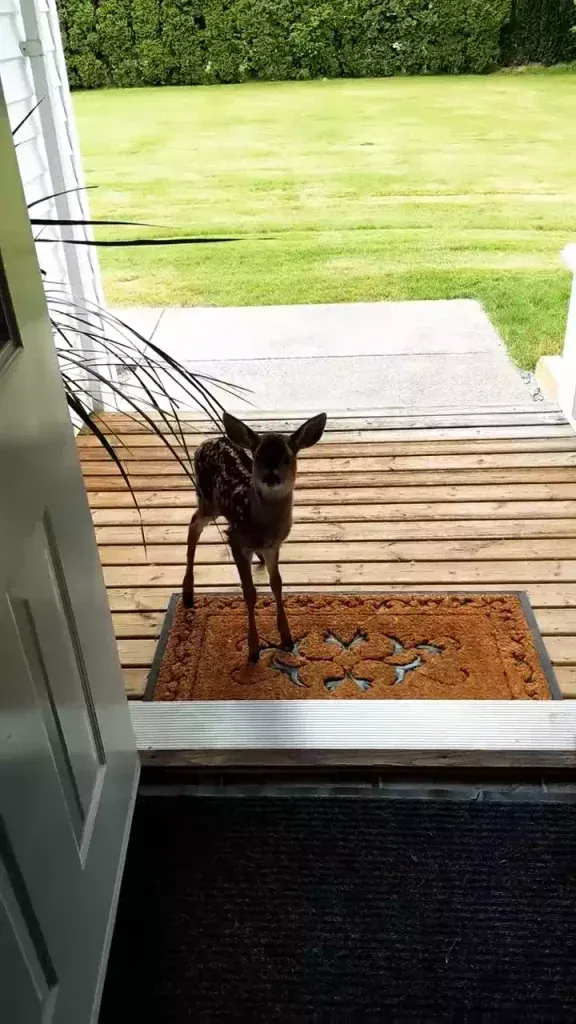 The little animal started making the cutest sounds, and he was lucky enough to be able to catch this magical moment on camera.
The sweet video of the man and the fawn got a lot of attention and made people all over the world cry. This video shows how amazing it is when people meet by chance and how pure and innocent nature is.