We've all hoped at some point that we could talk to animals as easily as the characters in our favorite Disney cartoons. When in trouble, every princess seems to be able to get birds, mice, and even bears to help her. Some of these movie scenes may have given us unrealistic ideas about how to deal with animals, but others aren't as ridiculous as you might think. Some fairy tales really happen.
Let's be clear: we're not telling you to wander the woods to find your new best friends. Instead, why don't you stay home and watch these once-in-a-lifetime animal encounters that we found online?
1. A little girl and a baby deer go on a play date.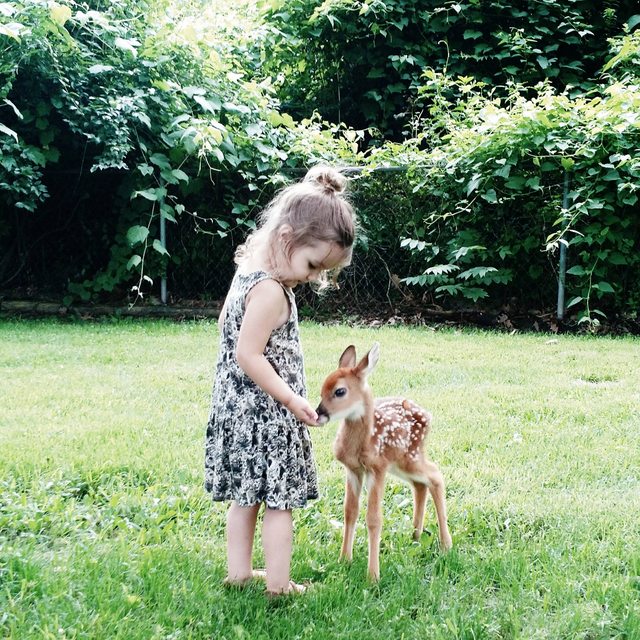 2. A sugar glider jumping right into someone's hand
3. A frog taking a ride in the pocket of a little girl

4. A butterfly trying to look like a hat Disney Princess
5. Two dogs walking in sync with each other

We hope these videos of cute animals gave you your daily dose of cuteness.