It's a cool picture of a blue whale that was taken by Tanakit Suwanyangyaun. When the whale comes up for air, it blows a heart-shaped spray of water that is coloured like a rainbow. That picture is lovely!
When Tanakit went scuba diving near Sri Lanka, he swam with whales, which are the biggest live things on Earth. After a day of diving, he took a picture of rainbow-colored hearts made of water droplets and sunshine. But the hearts weren't real; they were just a cool trick of the eye. While Tanakit was taking pictures of the whales underwater, he was happy to catch this special moment.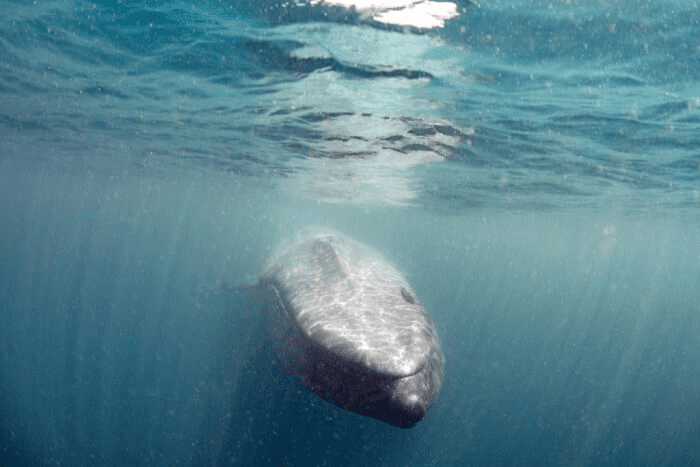 Tanakit talked about how happy and excited he was with the pictures he took while swimming with blue whales. He told them that seeing them was like a dream coming true. Besides the whales, he was also thrilled to get a great picture of the water.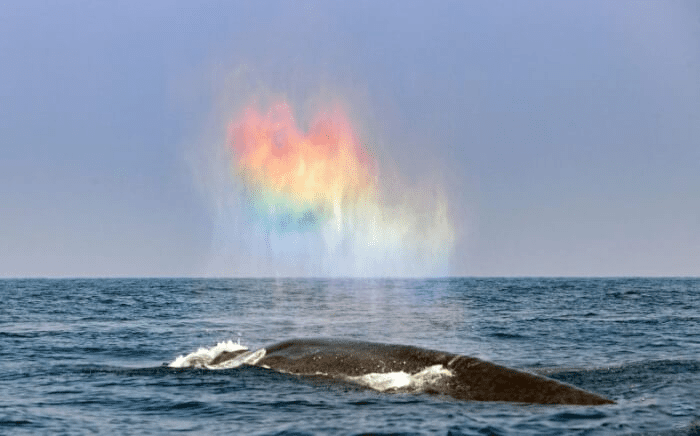 He had always wanted to swim with blue whales, and that day made his dream come true. Even though he only had a short time to catch each whale because they moved so quickly, he felt lucky. If he had the chance, he would gladly go through the same thing again and again.