These two bald eagle chicks were lucky to be alive when a storm knocked their nest to the ground. Even better, Bird TLC in Anchorage, Alaska, rescued them and took them to a safe place where they could get medical care. One of the chicks had a broken wing, so the wildlife rehab started looking for an expert to take care of them for the long run. The Alaska Raptor Center helps with that.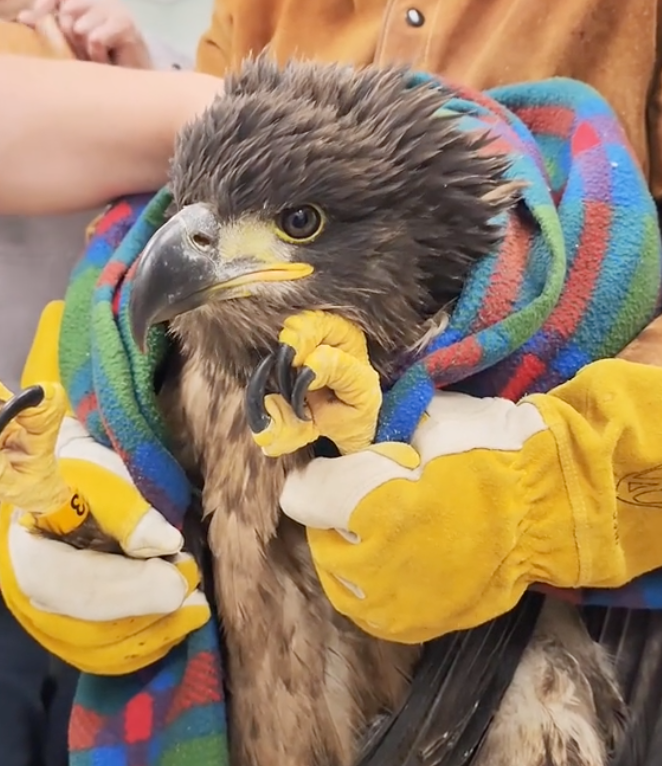 The Alaska Raptor Center takes care of, fixes up, and sends back into the wild wild birds of prey. Many bald eagles have been rehabilitated successfully, and their facilities are great for big birds of prey. Because of this, they were picked as the best place to take care of the two bald eagle chicks, who have been given the names Merry and Pippin.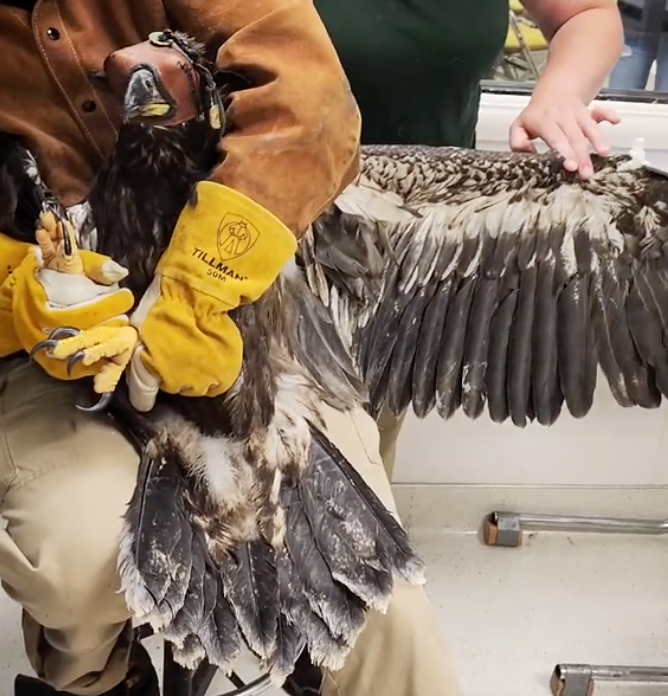 When the birds came in, the raptor center checked each one out and looked at Pippin's broken wing. Even after all the two of them have been through, they said Merry is in "tip-top shape" and will continue to treat Pippin's wing.
These two eagles are only five months old, so they have a lot of time to grow and heal. But their age also gives them some unique problems to deal with! The big birds need a lot of room to learn how to fly and spread their wings, which can be up to seven feet long. Learning how to get along with other bald eagles is another important part of their recovery.
The recovery center is lucky because it has a huge aviary built just for bald eagles. A young bird can learn how to be an eagle at the Suzanne and Walter Scott Foundation Bald Eagle Flight Training Center. The aviary has a fake creek so the birds can learn how to fish for food. It also has a number of eagles that are being rehabilitated so the young birds can get to know them.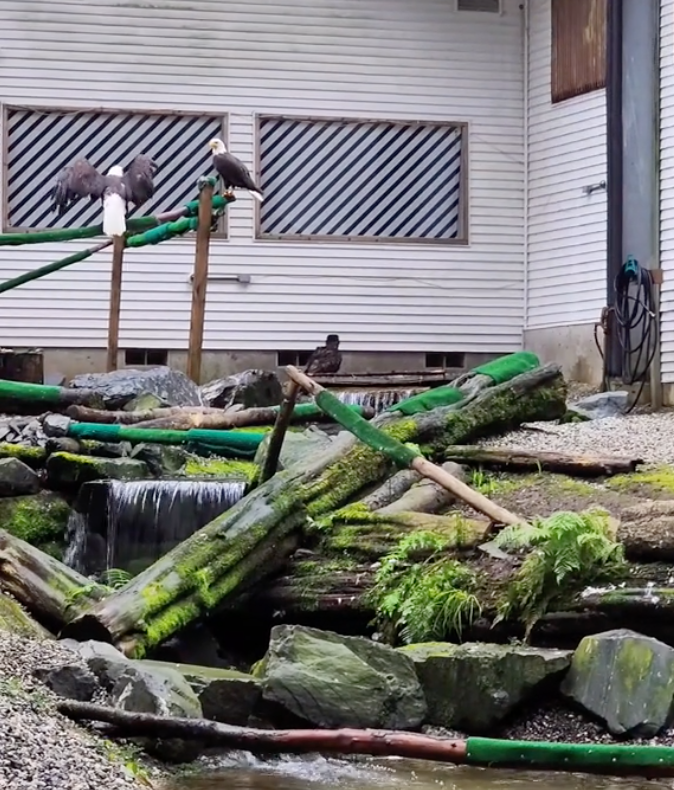 These two birds have a new chance at life because of the hard work and commitment of many rehabilitation centers. The center says, "Our goal is to release them back into the wild next spring." Merry and Pippin are getting better and will be released back into the woods soon.
Read on to learn more about their story: