Friends are a very valuable thing for both people and animals. If you have best friends, you are very lucky.
It's no secret that animals from different species can make incredibly strong and wonderful bonds. But the little pigeon and the cute puppy have a more interesting and deep bond.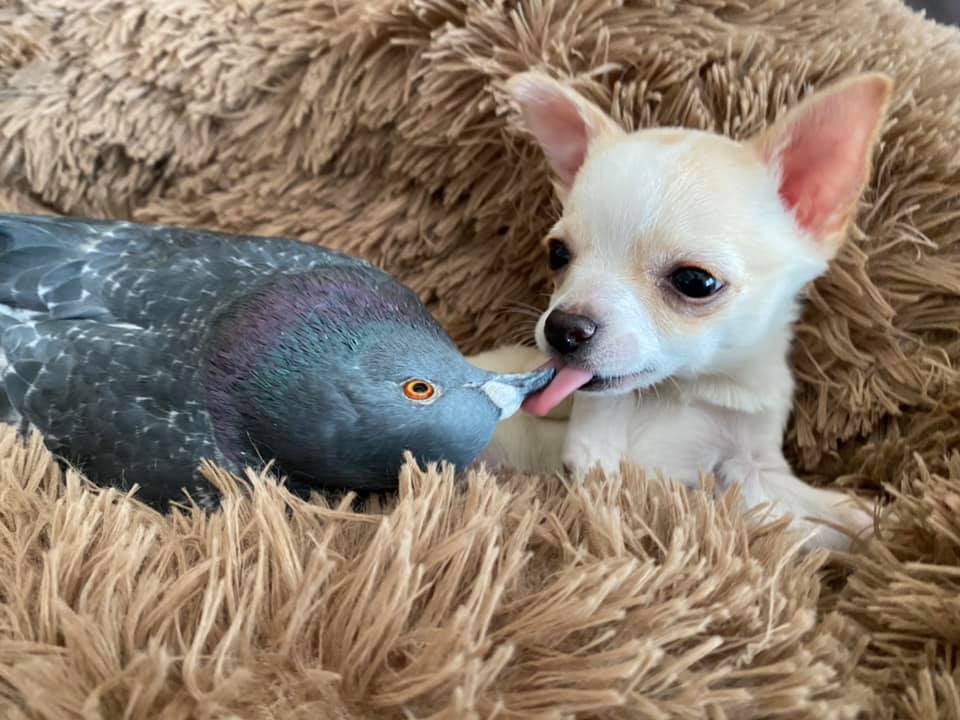 This is a great example of how looks, species, or age have nothing to do with friendship.
Herman and Lundy's friendship is beautiful between two amazing animals that can melt the hearts of even the most cruel people on Earth.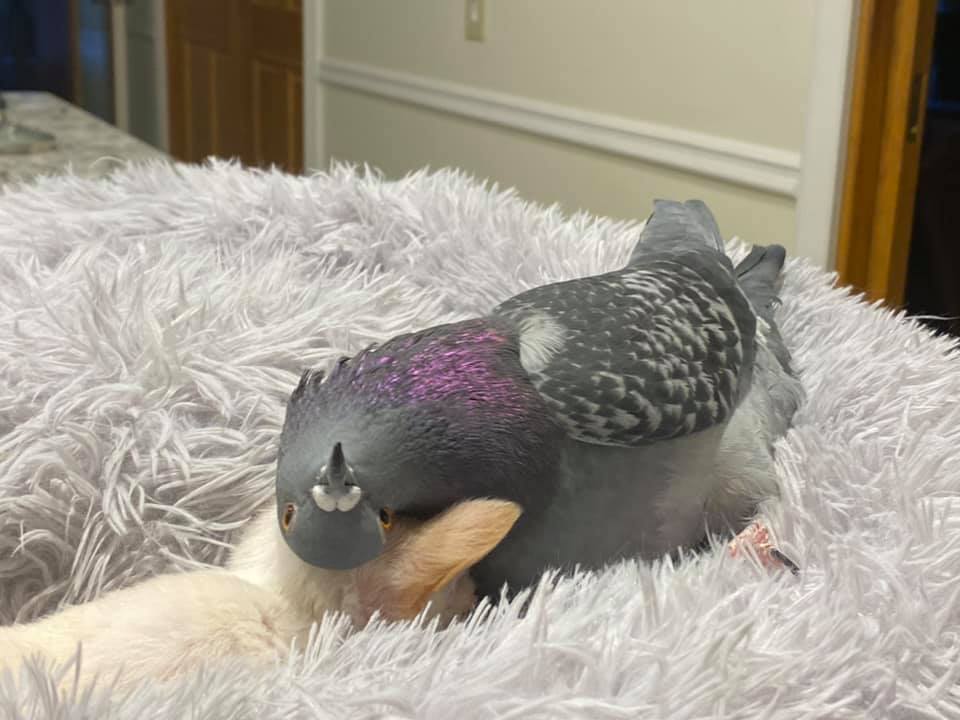 Herman is a strange bird that isn't like any other. Herman can't fly, which is too bad. Sue Rogers, who started the Mia Foundation, saw the bird sitting in the same spot in a parking lot for several days and decided to help.
No one wanted to take the bird, which was helpless. But Sue said that she would take Herman. She wanted Herman to have a great life at Sue's shelter in Rochester, New York, with other saved animals like him.
Even though he could never fly again, he was lucky to come to the shelter with Sue, who loved taking care of Sue's new pups at the shelter.
Herman wanted to spend a lot of time with these little dogs until they were old enough to live on their own.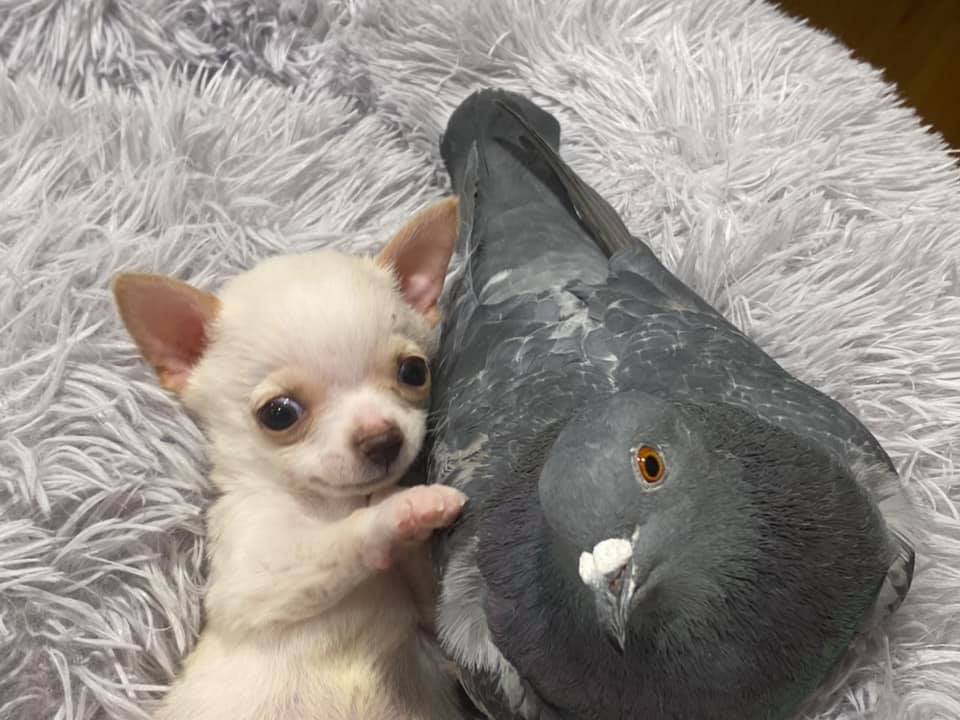 This is how Herman met Lundy, his wonderful friend.
Lundy is a sad pet, just like Herman. He was born with Swimmers syndrome, also called Swimming-puppy syndrome. He couldn't use his back legs because of this.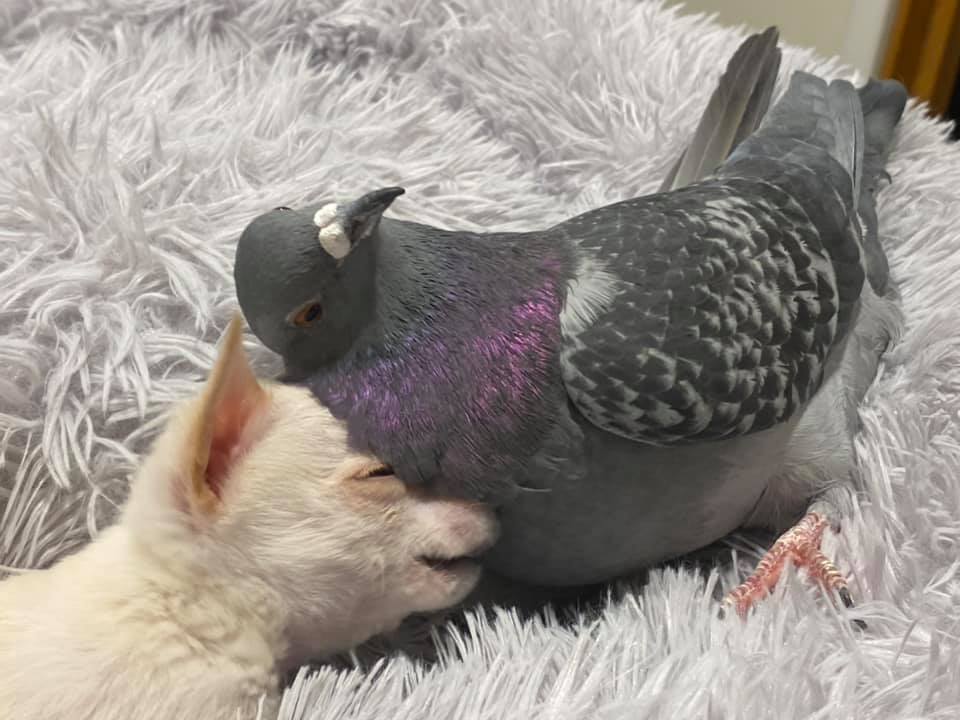 Herman and Lundy immediately become friends because they were both born sick.
"I took Herman out of his playpen on Thursday night to give him a break and put him in a dog bed. Then I needed to take care of Lundy, so I put him in with Lundy. They looked so cute together, so I took some pictures and put them on Facebook. The next morning, everyone was going crazy," Sue said.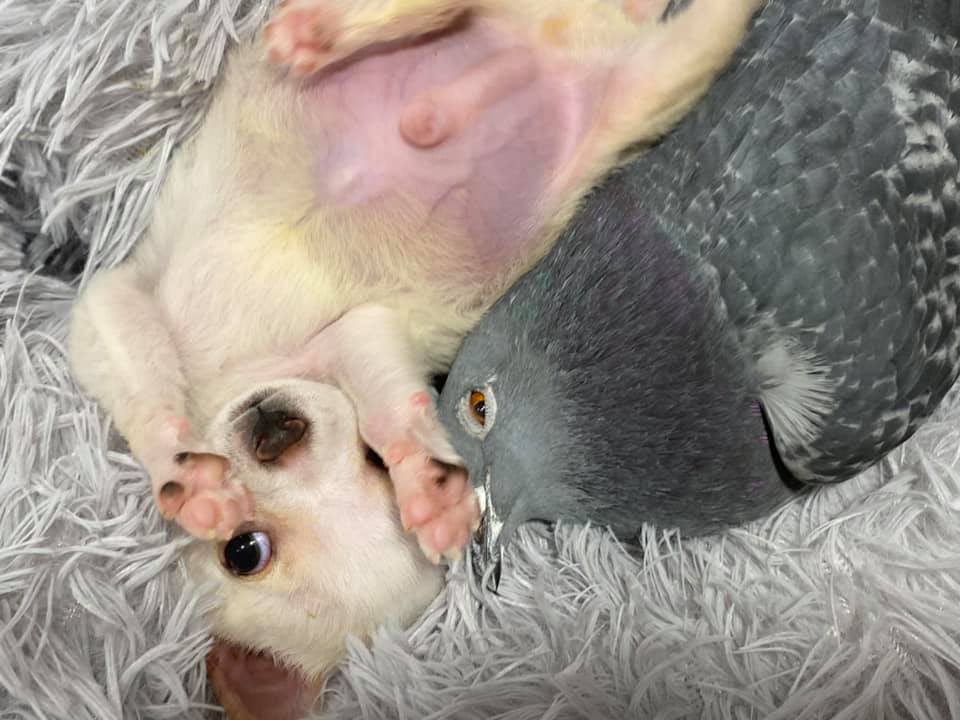 It's amazing that these two go so well together. Of course, they became the best of friends. They were so close that no one could ever pull them apart.
Some fans even asked if they could adopt Lundy. But Lundy wasn't ready for that, and Sue didn't want to split them up either. They loved each other more than anyone else could.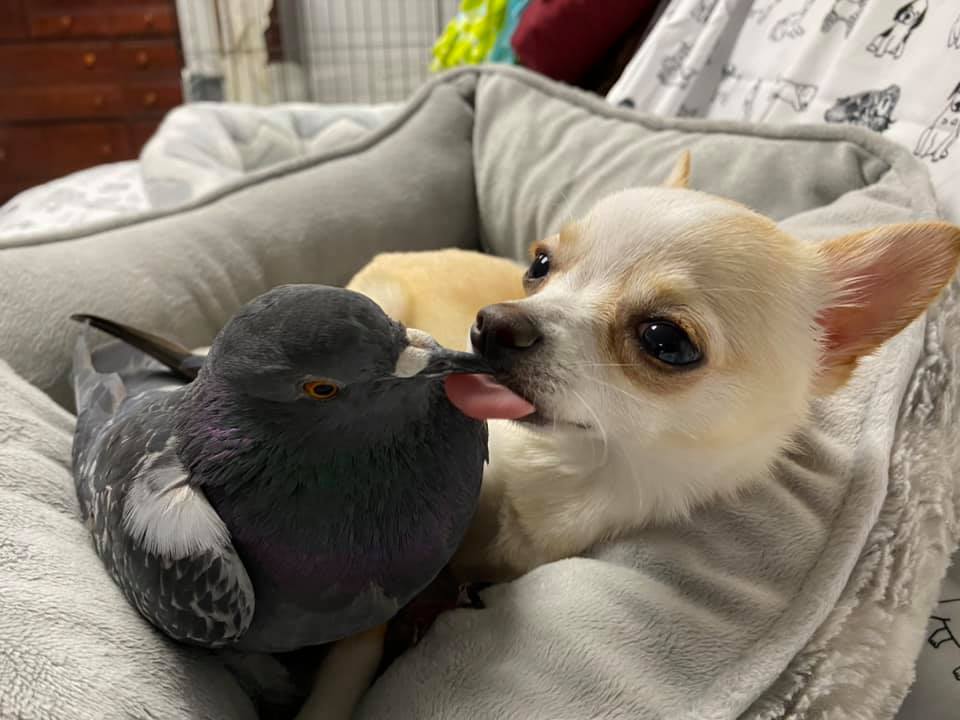 (Update: Lundy died a few months later, which is sad, but their great friendship will always be remembered. The story of Herman and Lundy has been turned into a book, and The Mia Foundation hopes to make a series of children's books starting with this wonderful book.