A stunning set of pictures of a very rare white cougar has gone popular on the internet. Even though these four pictures were taken in 2013, they are now very famous again because scientists have confirmed that this is the first known case of a leucistic puma. A trap camera was used to take the pictures in Serra dos Órgãos National Park, which is a protected area in Brazil's Atlantic Forest.
Wild cats often have genetic conditions like albinism, leucism, and melanism, but these conditions have never been seen in cougars. Scientists are still not sure why this is happening, which has them stumped.
#1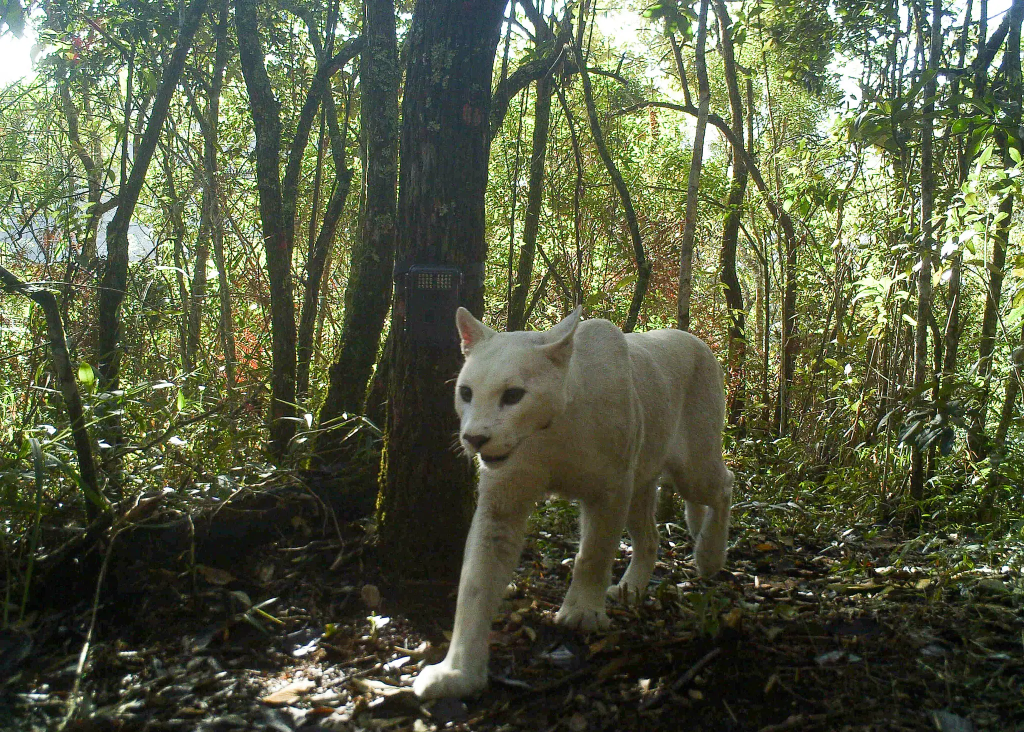 #2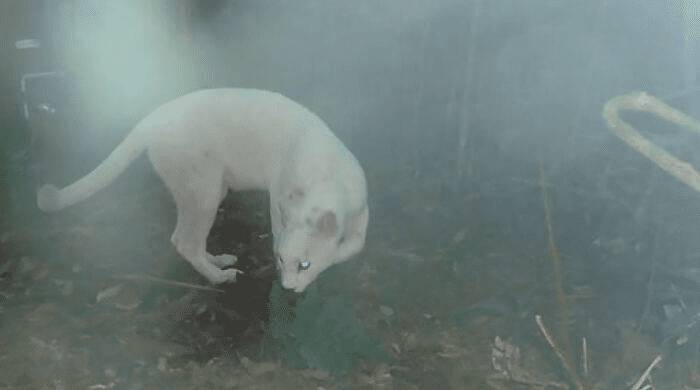 Luke Hunter, who runs the Wildlife Conservation Society's Big Cats Programme, told National Geographic that the fact that the white puma is hard to find shows how rare it is. He said that this is because pumas' ancestors were probably all the same colour, and this trait has stuck with the species over time because of chance genetic changes. Basically, it's like rolling dice; sometimes the outcome is strange and surprising.
#3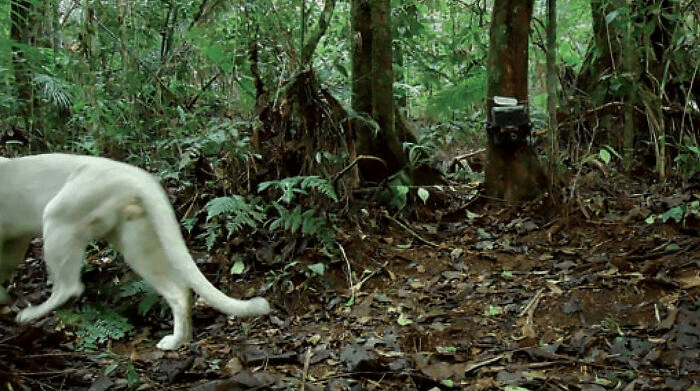 In 2013, scientists found a unique cougar that had leucism, a rare disease that changed the colour of its fur. This find was significant because it may have helped us learn more about why cougars rarely become leucismatic. People have been looking for this rare cat since 2013, but this is the first time anyone has seen it since then. They have set up camera traps to look for it, but haven't found it yet. A scientist at Serra dos Órgãos National Park named Cecília Cronemberger de Faria told National Geographic that they have been looking again since 2022 but still haven't found any pumas with strange colours.
#4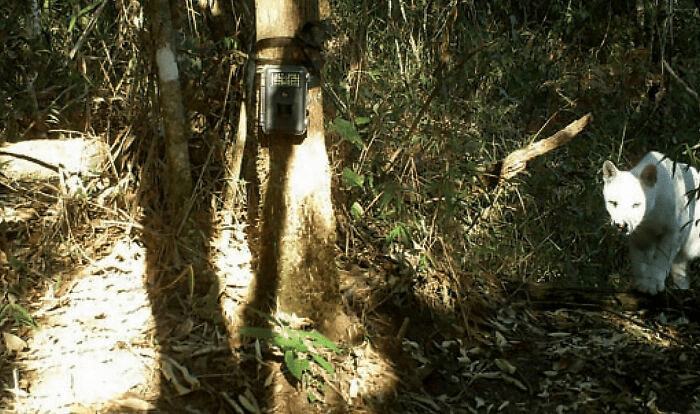 Animals in the wild that have albinism, melanism, or leucism stand out and look good because of the way they look. However, because of their situation, they face many problems. These animals often have trouble fitting in with their groups, and they are easy prey for other animals. Even though they look great, their friends often reject them.
These are other pictures capturing the beauty and uniqueness of leucistic animals.
#5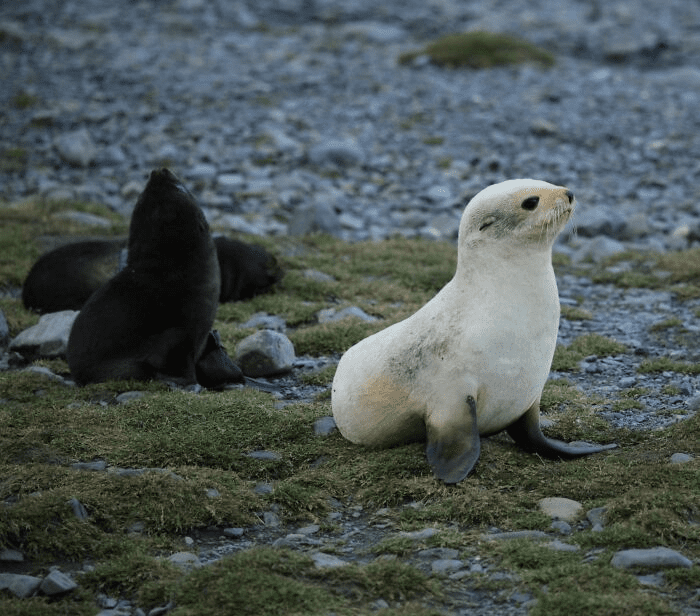 #6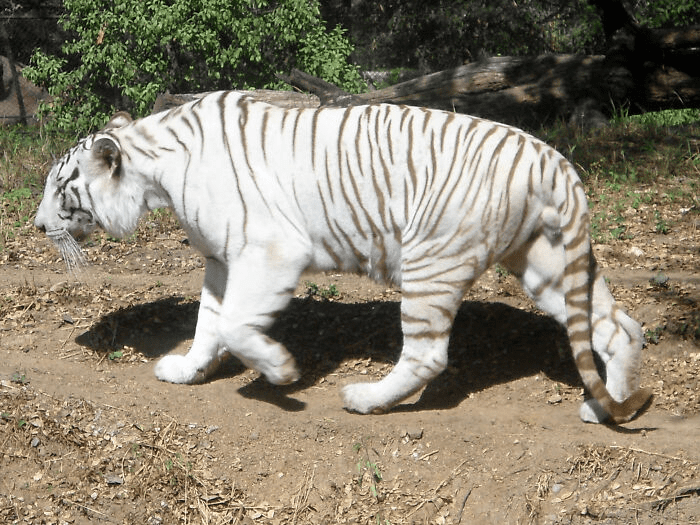 #7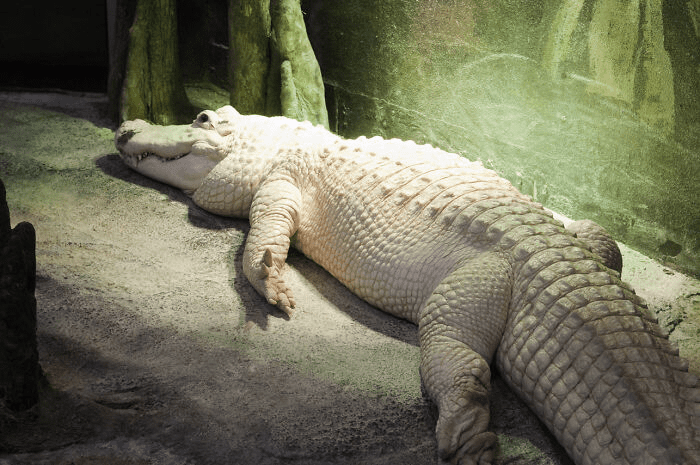 #8