One day, artist Chloe Barcelou was hard at work in her studio in New England when she thought she heard someone. When she turned around to look around, she saw a green hummingbird in the studio. It was about the size of her palm. The animal was sitting next to Chloe and looked upset.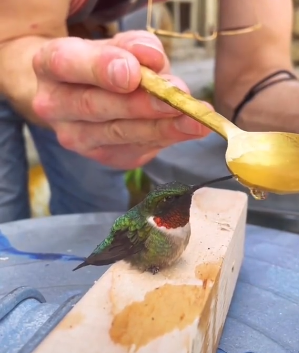 Chloe thought the little bird came up to her because he needed help. The person had seen hummingbirds fly around the grounds in the area before, but this was her first time getting close to one. She was amazed by how pretty the hummingbird was, but she couldn't help but wonder why it was by itself.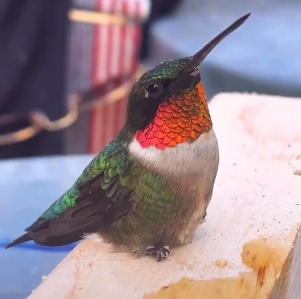 Chloe said, "When I saw him in our studio, I was shocked and scared for him because I could tell right away that he was stuck." The animal was in terrible need of help. Chloe and her friend gave the hummer a mixture of sugar and water that they had made with a spoon. The bird took a sip of the mix and seemed to enjoy it. The hummer slowly opened his eyes after two minutes. It was clear that the thing had regained his strength.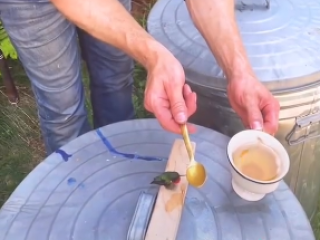 The bird ate, which satisfied his hunger, and then flew off. She felt good that she could help the sad animal and that he could go back to his real house. I was also a little excited that I was getting to see a hummer up close. The person said, "It looked like a little fairy!"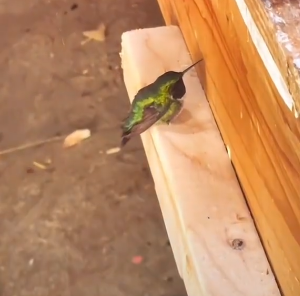 The next day, Chloe saw the same hummingbird flying around her house as if to thank her for helping him out when he was in trouble. That's what Chloe said. I thought it would have made sense for it to come back and say thanks!