When Fred Balawender bought a steer for only $10, he had no idea how big he would get, both literally and metaphorically. Tommy was always big for his age, but by the time he was about 5 years old, it was clear that this cow was something special. Tommy kept getting bigger and bigger, and now, at age 13, he is 6 feet and 1 inch tall and weighs 3,000 pounds.
The fact that this big guy can eat as much as he wants has helped him stay fit. This means that in a single day, he eats about five gallons of grain and a and a half bails of hay. Plus, he drinks enough water to fill two baths to wash it all down.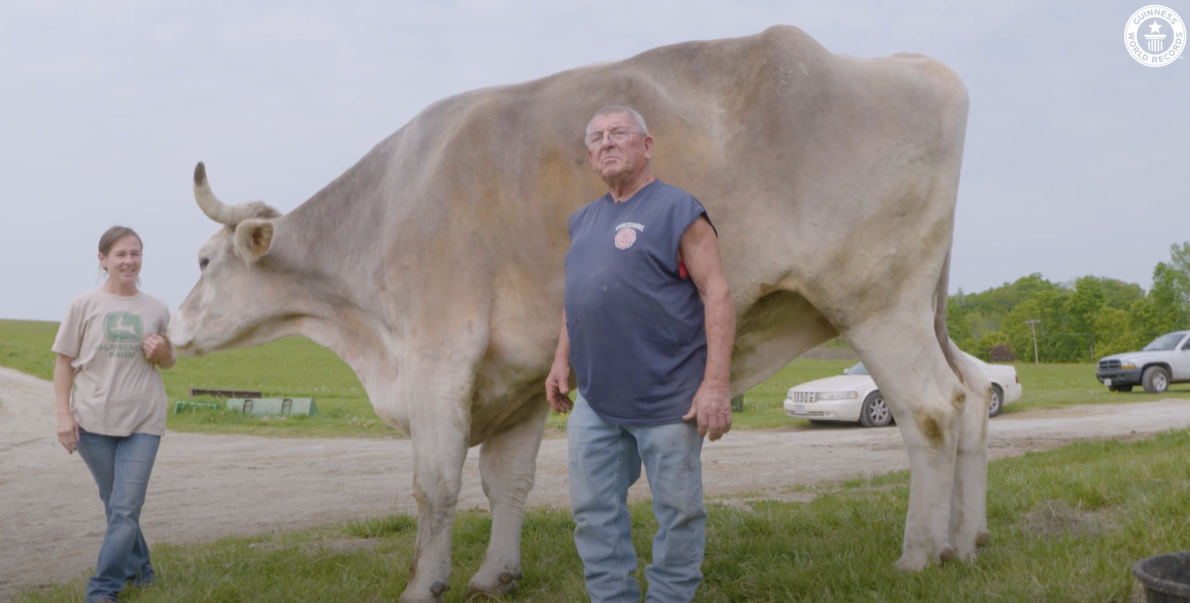 Tommy is the very meaning of a gentle giant when it comes to his personality. He's always been calm and nice, even to the kids who love to come see him.
Tommy was already well-known in his area, but now he can say he's a record-breaking steer. Guinness World Records says he's the biggest live horse. I think he's going to eat a lot of good food to celebrate this great accomplishment.
"He's kind of like our pet," Fred said. "He is really something to be proud of, and I like the guy a lot. Up here, everyone likes him. Tom is known by everyone."

In the movie below, you can see how big Tommy acts.